I Love That For Me
Regular price

$175.00

Sale price

$175.00
This is with so much enthusiasm: THANK YOU FOR WAITING. These pearlescent gumdrop flats are finally ready for your feet! The clear vinyl is an ode to Cinderella's glass slipper, while the dotted pearl mimics the delicate pitter-patter of an Aristocat's footsteps.
It took CHEVAL over a year to perfect this fit directly, and she relied on direct feedback from YOU on season 1, so thank you. You inspired a dreamy and versatile flat — one that ranges from BIG DAY elegance to glorious dat of prancing around Main Street U.S.A. SHE IS stepping right into whatever fairytale you had in mind with an unwavering goal to make you feel like a modern-day enchantress…and we love that for you.
Description

Slide-on flat with front strap and pearl embellishment. Clear vinyl material, faux leather lining, and flexible translucent outsole.
Fit Notes & Sizing Guide

True to size. The soft vinyl material will soften and mold to your shape over time, making these more comfortable with each wear. Please keep in mind, vinyl is a non-breathable material and will naturally fog as your feet heat up. I purposefully avoided adding vents to these shoes, as that can create unwanted yellowing of the vinyl. When your shoes fog, my recommendation is to give your feet a moment to breathe and cool down outside of the shoe. Then, simply wipe down the inside of the flat with a dry clean paper towel.

See Size Chart for more details!
Product Care

Visit our Care Guide for details on:
Always avoid extreme heat (hot asphalt can damage the bottom of shoes, warp the fit, and unhinge adhesives), so can extreme temperatures or exposure to water/rain. It's always best to store shoes in a cool dry.

I also recommend wiping down shoes after every wear, especially on the bottom soles. It's best to use distilled water and soap. Also be sure to dry before storing shoes or returning them to the box for safekeep.

To clean the vinyl, I recommend distilled water and mild soap with a soft toothbrush. For tougher strains, you can also try magic eraser, but be sure to wipe down after with distilled water and mild soap.

Should you lose any pearls overtime, you can always replace and reapply using a Gem-Tac or B-7000 adhesive for gemstones (we do not recommend superglue on halfback pearls).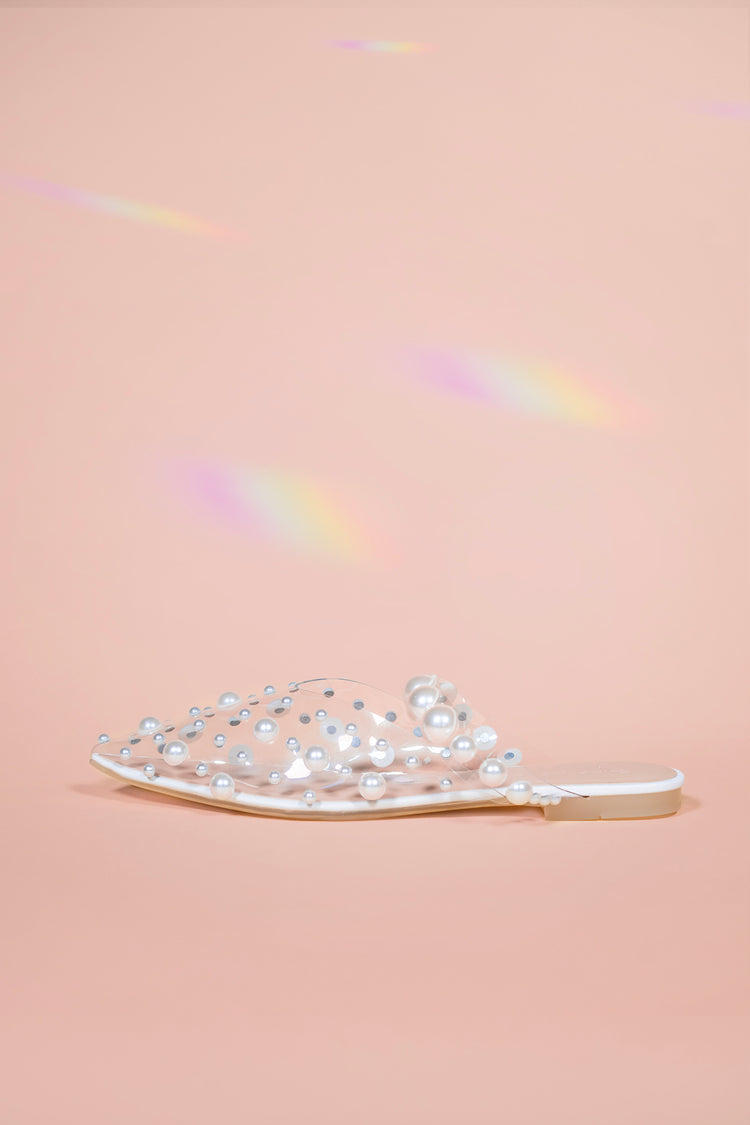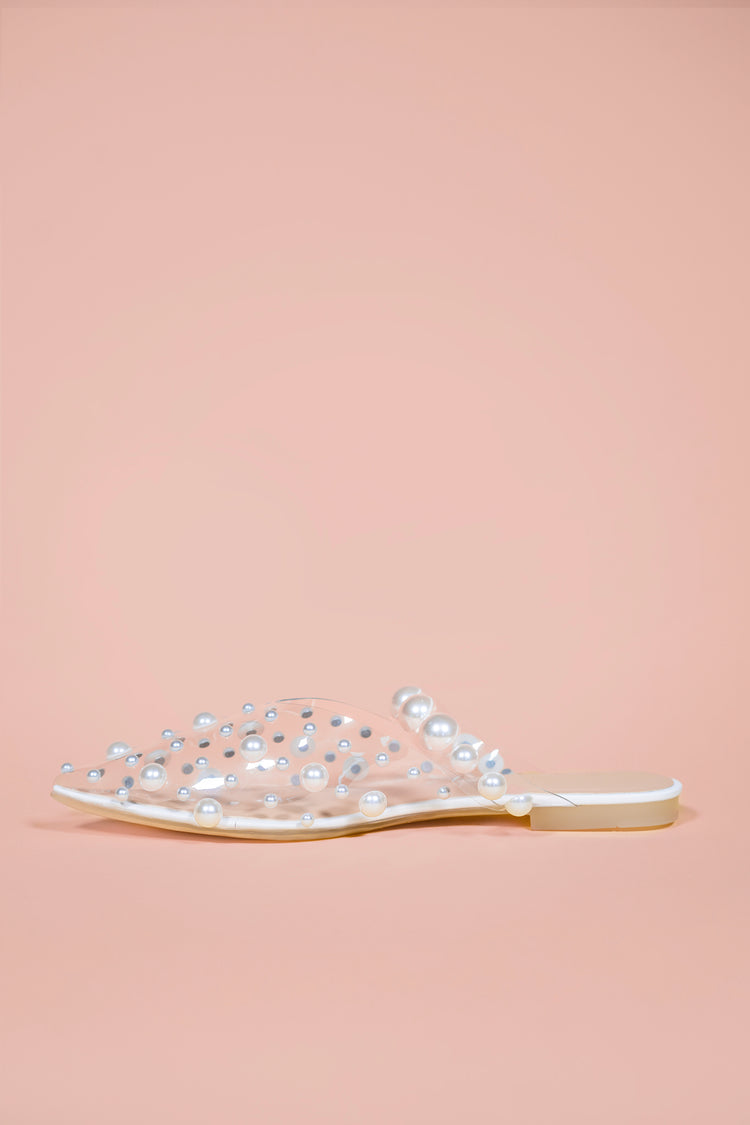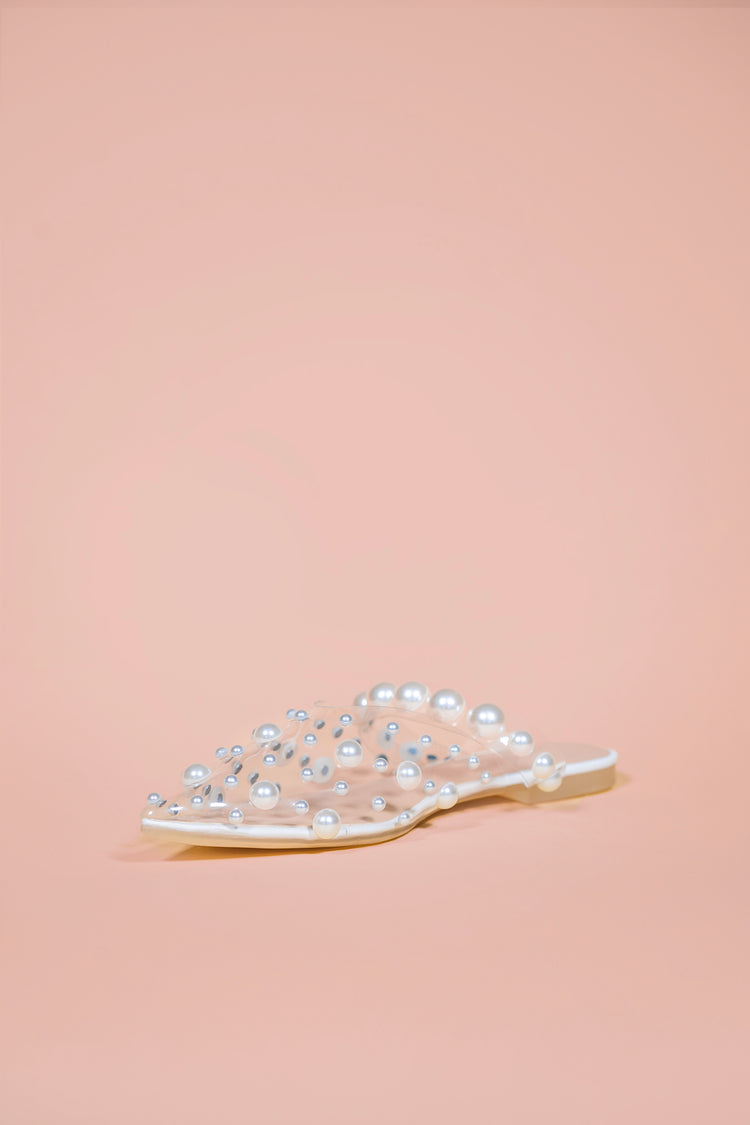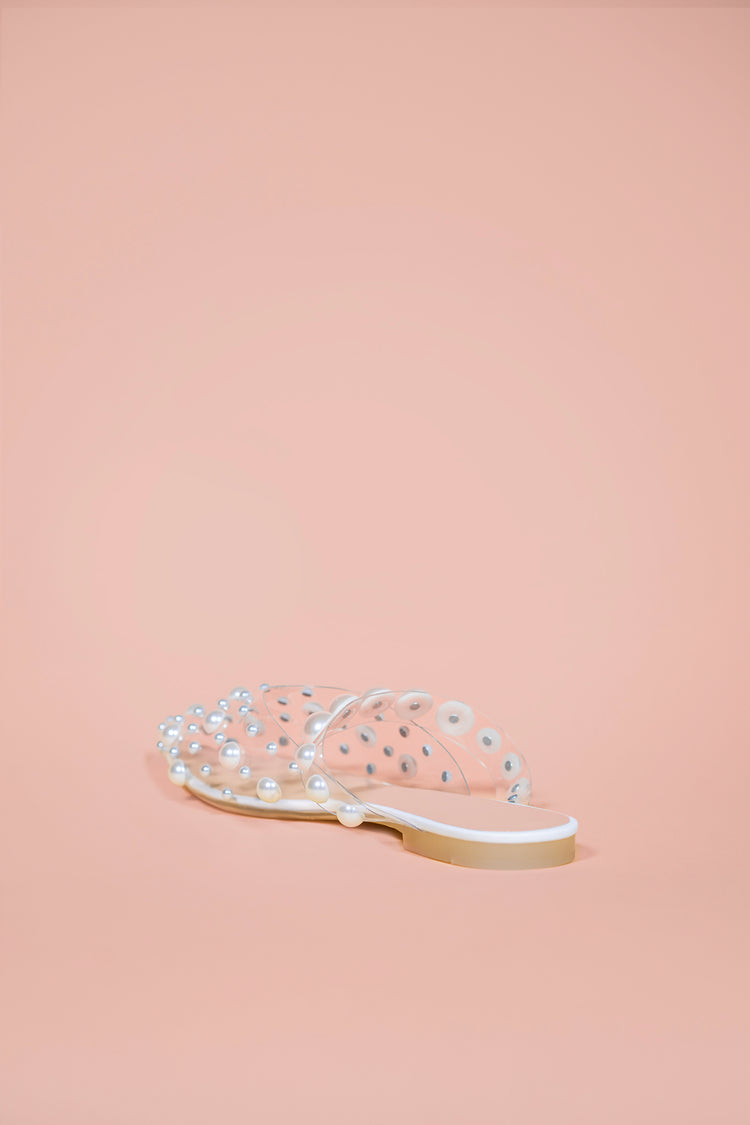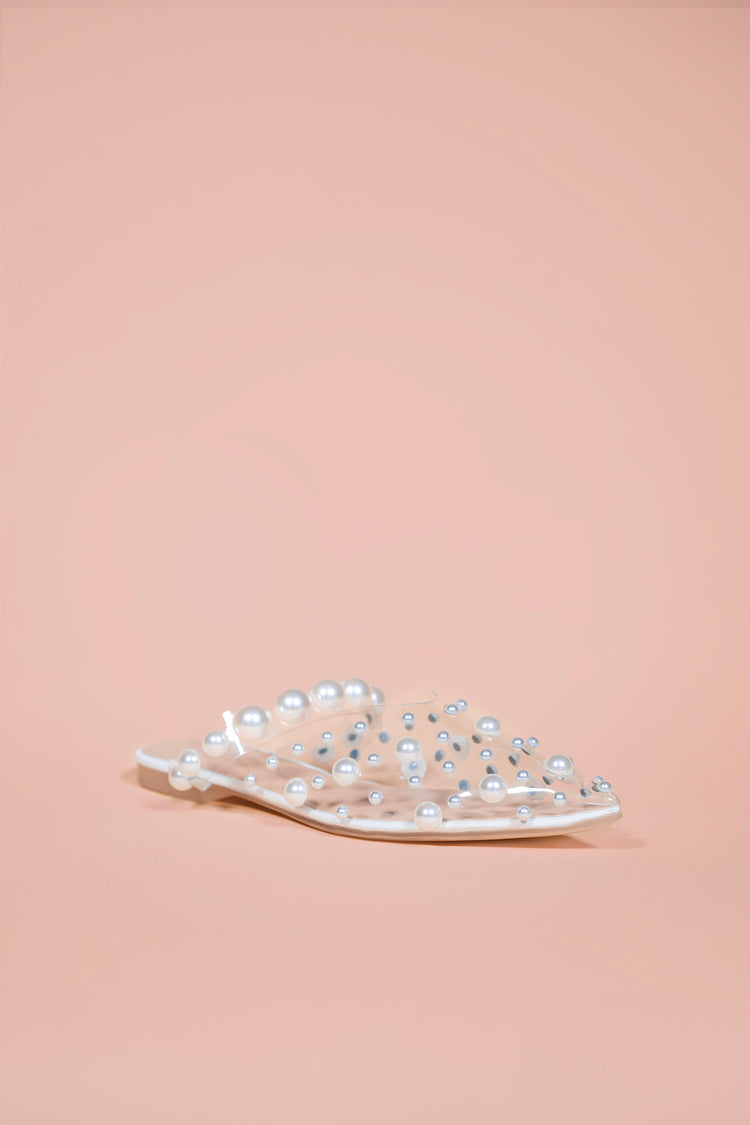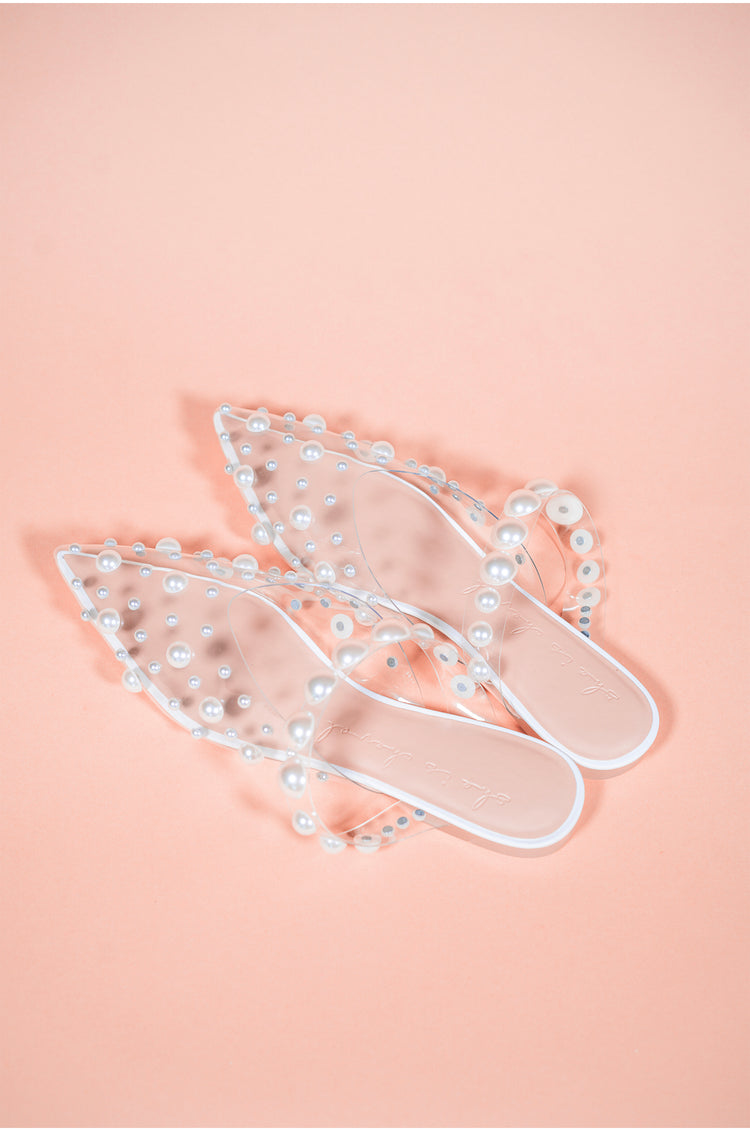 Donate to: A Girl You Might Know Foundation
Regular price

Sale price

$1.00