Le Tigre Dynamite
Regular price

$375.00

Sale price

$375.00
20% off with code: OUTOFTHISWORLD

"Sisterhood of the Traveling Sparkle" is the other name we considered for this shoe. These boots will add a 360 degree glow to any outfit and an extra-sparkly spirit in your step. SHE IS inspired by sisterhood and star beaming the negativity out of your life. Shoutout to Cheval's real-life big sister and biggest fan.

Description

Allover rhinestone ankle boot with chunky heel and side cuts.

Sandbox Bling - tan suede with rhinestone heel

3" block heel
Fit Notes & Sizing Guide

True to size with side slit for extra breathing room

Because there is no zipper, we recommend wearing with nylons and/or using a shoe horn to help comfortably fit your foot inside

Thick block heel allows for extra support and comfort.

Extra rhinestones are provided (should you happen to strut off any sparkle). Super glue is recommended for replacing stones.

See Size Chart for more details!
Product Care

Visit our Care Guide for details on:
Rhinestone Care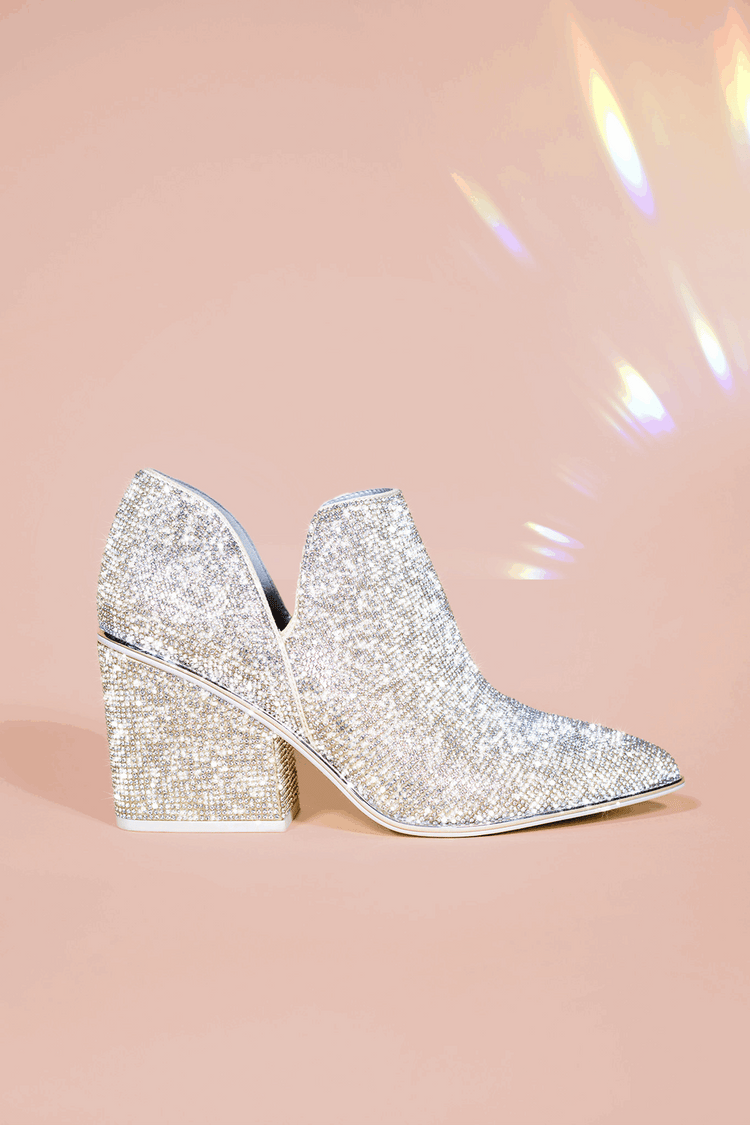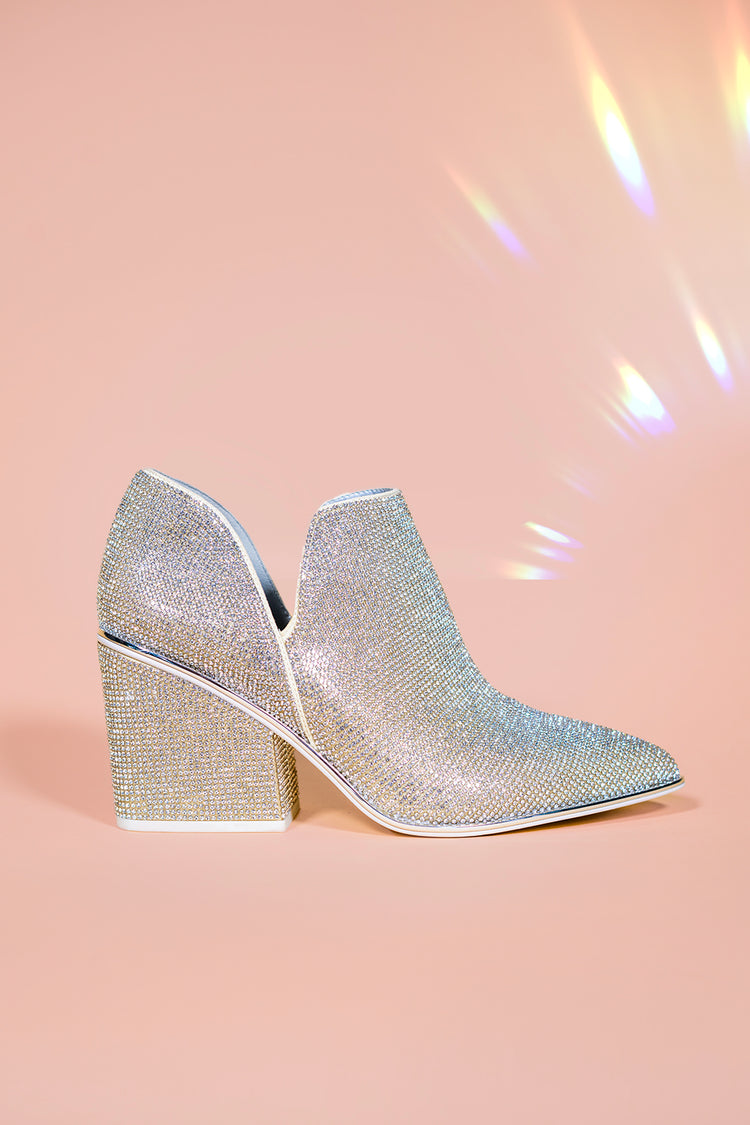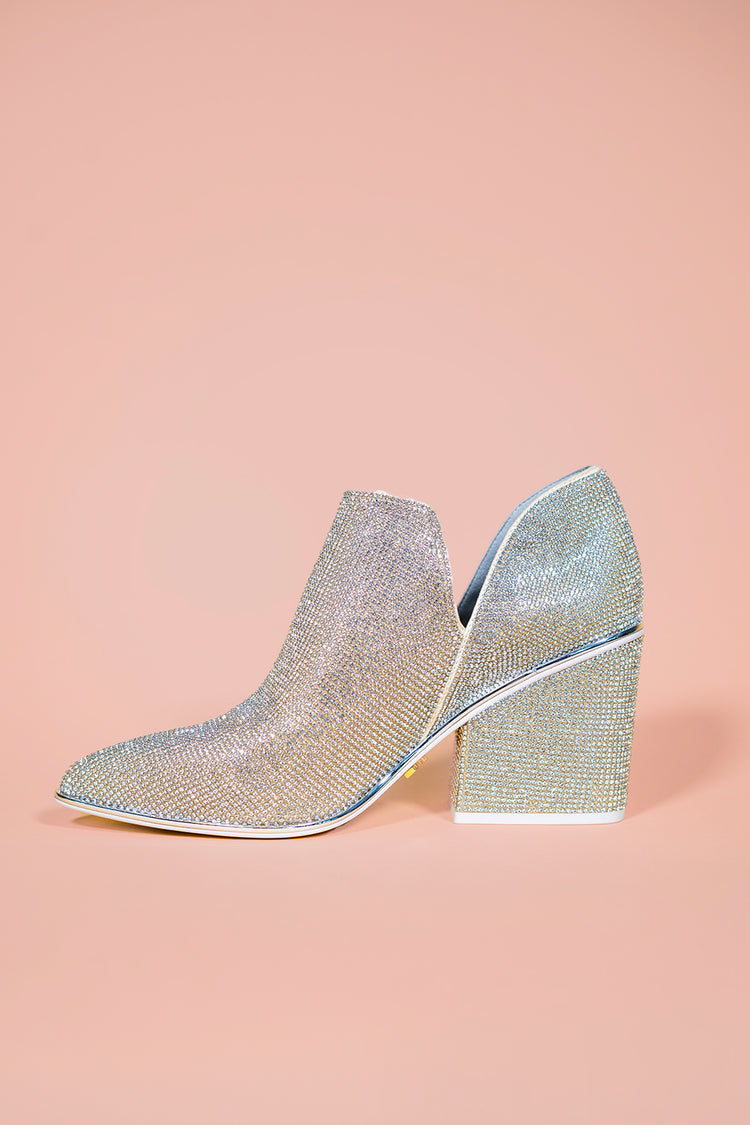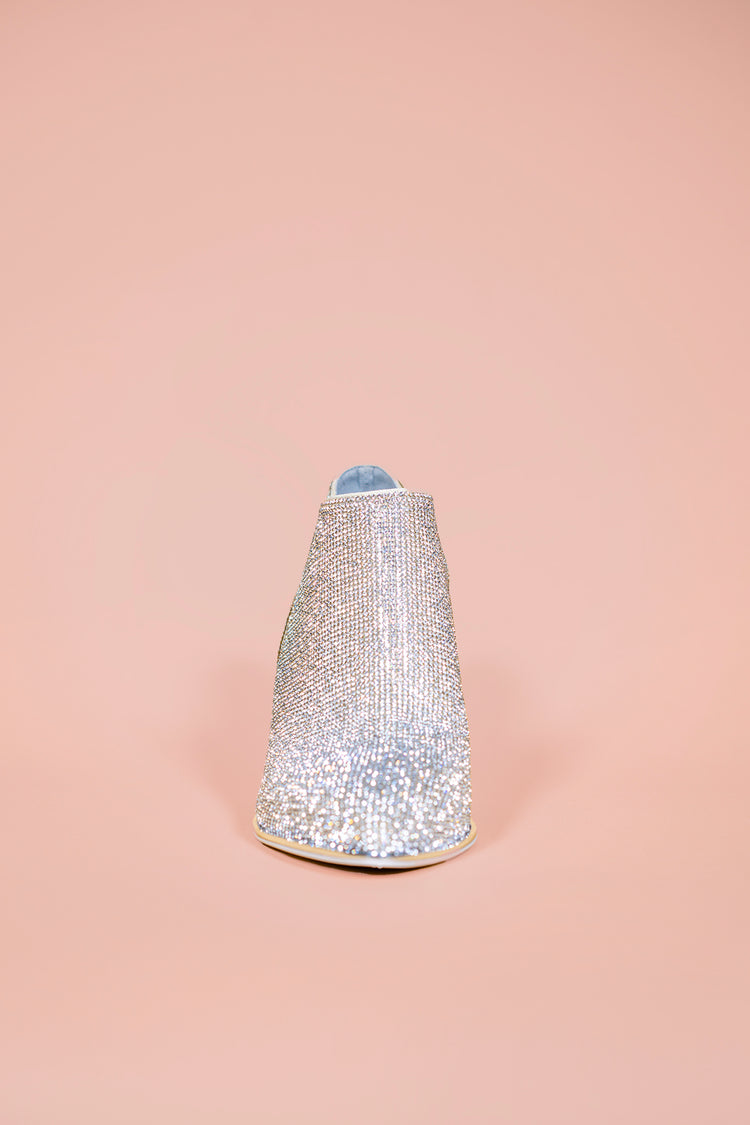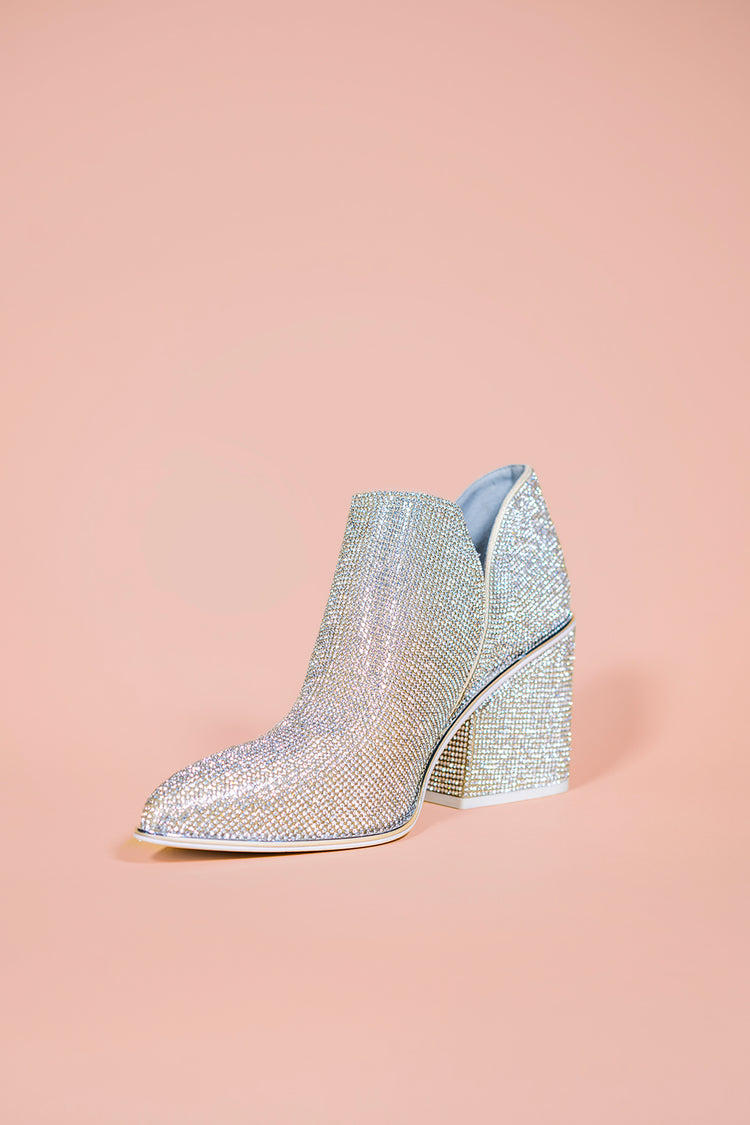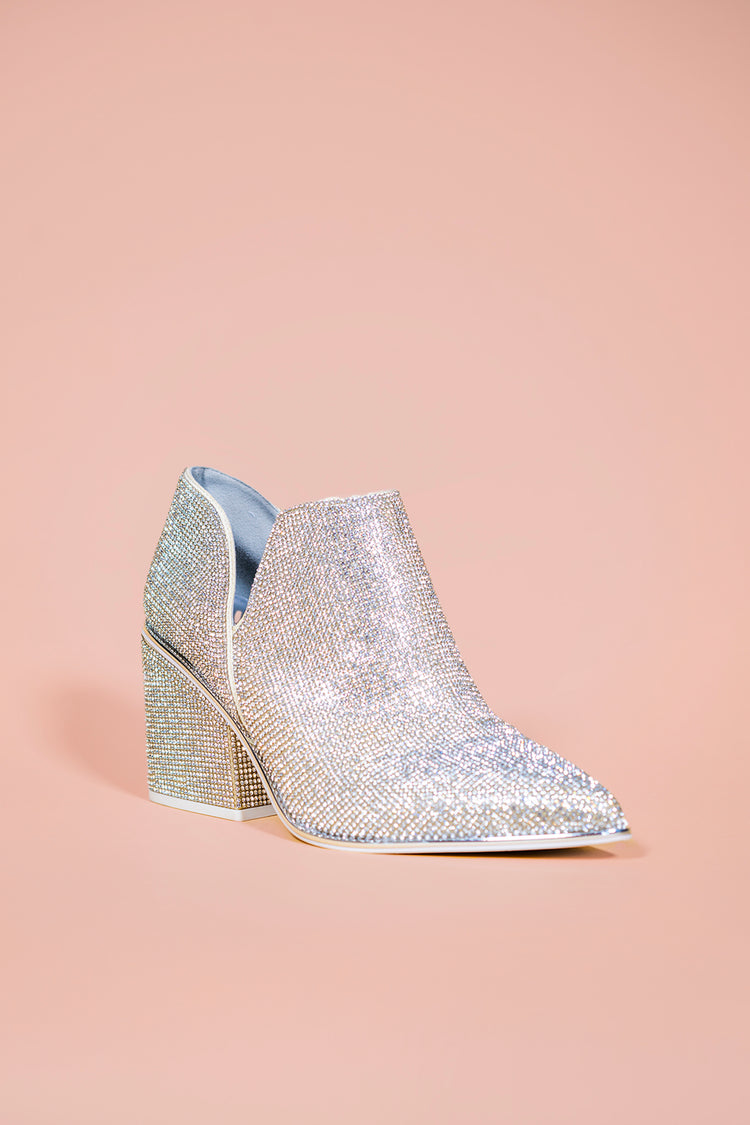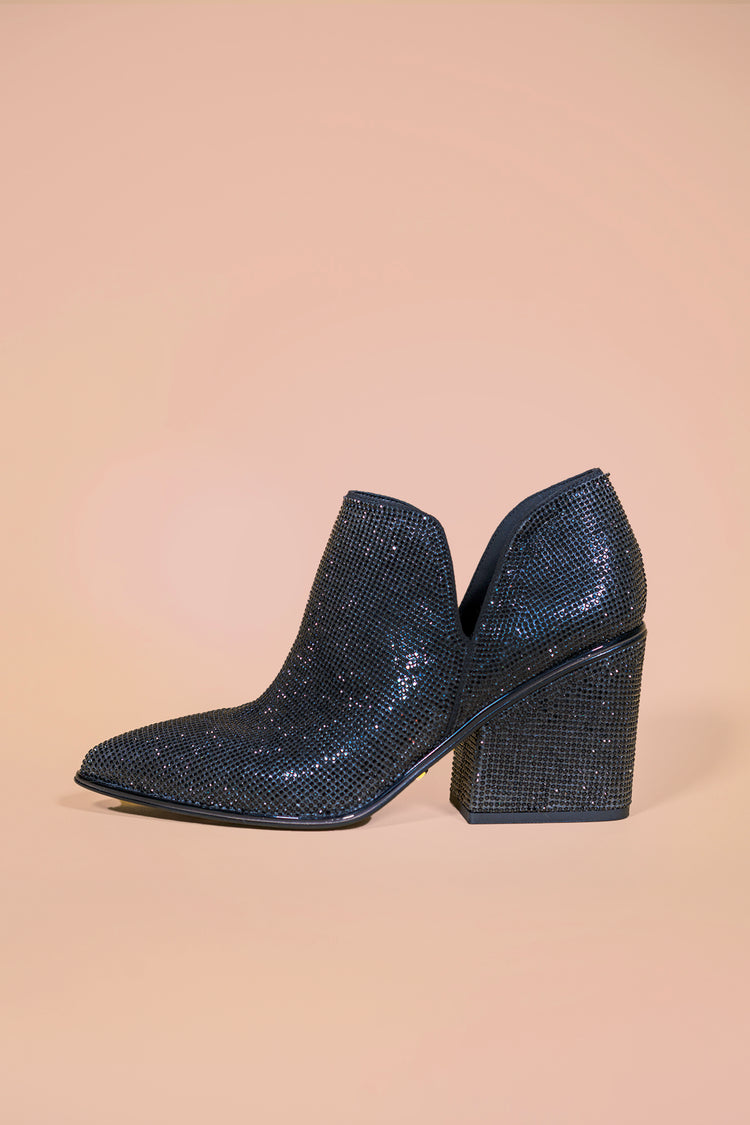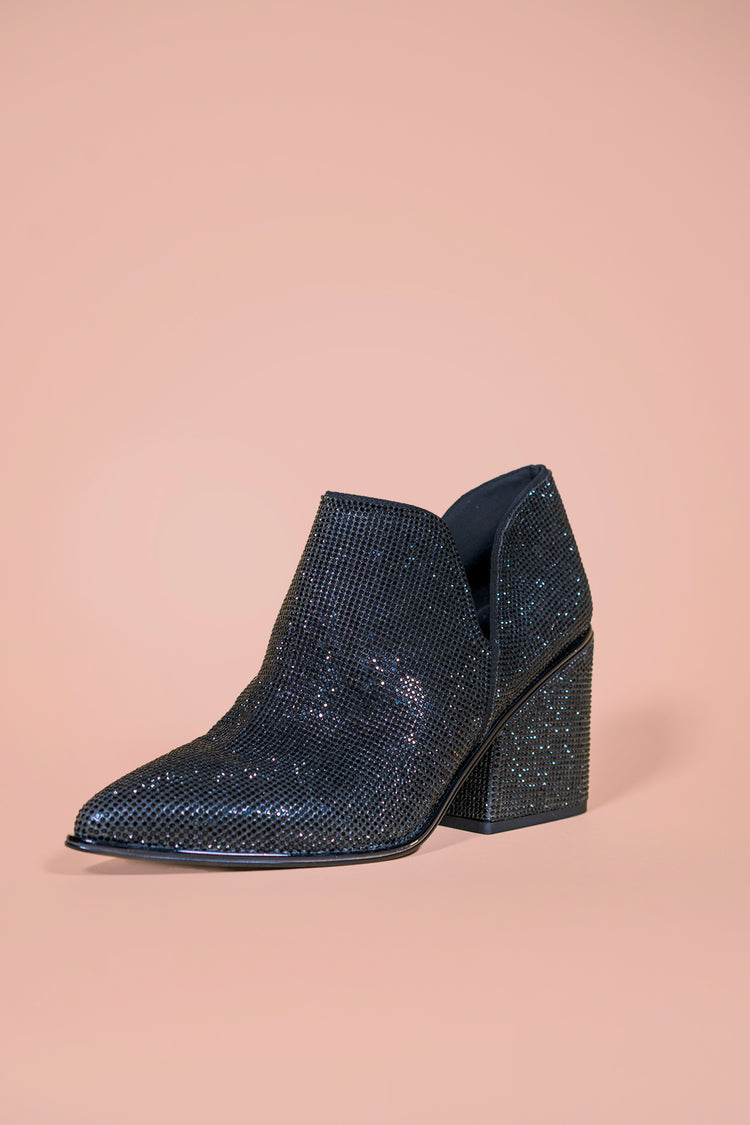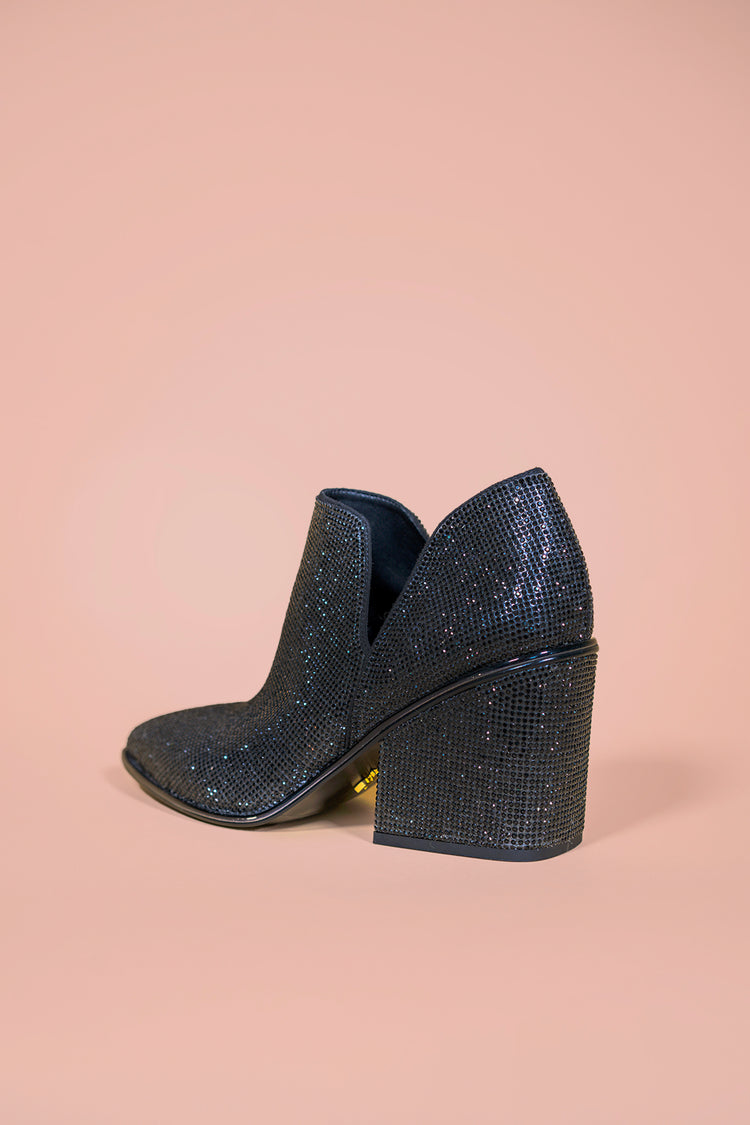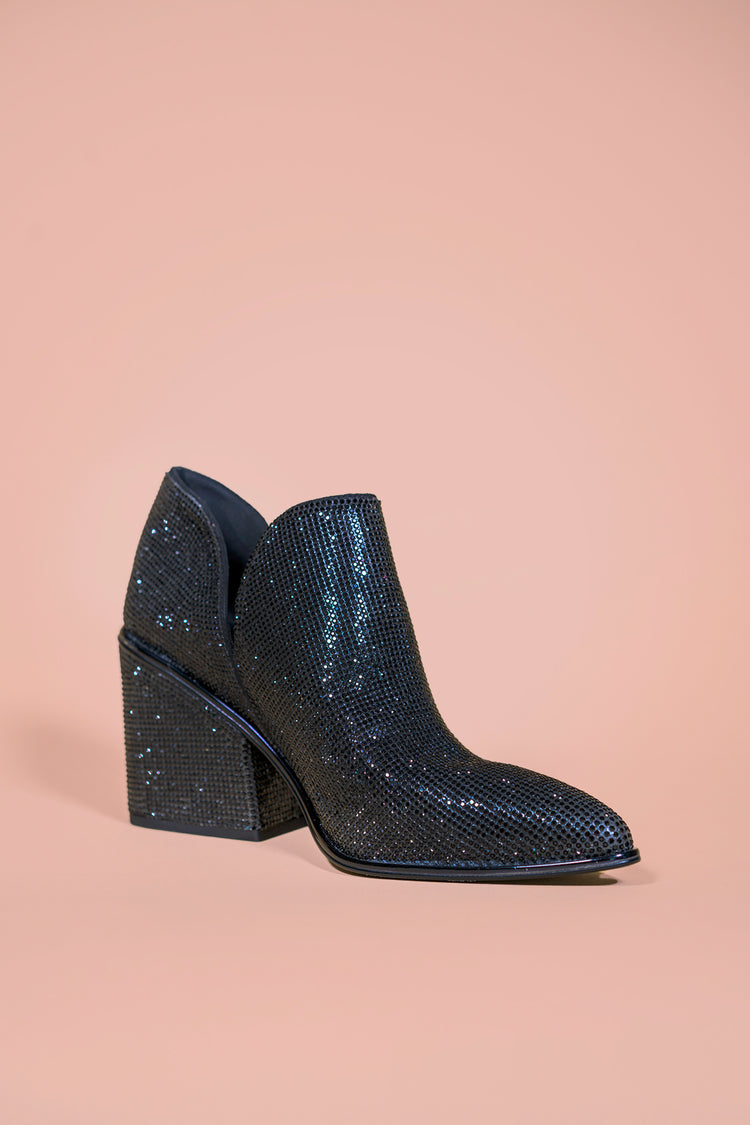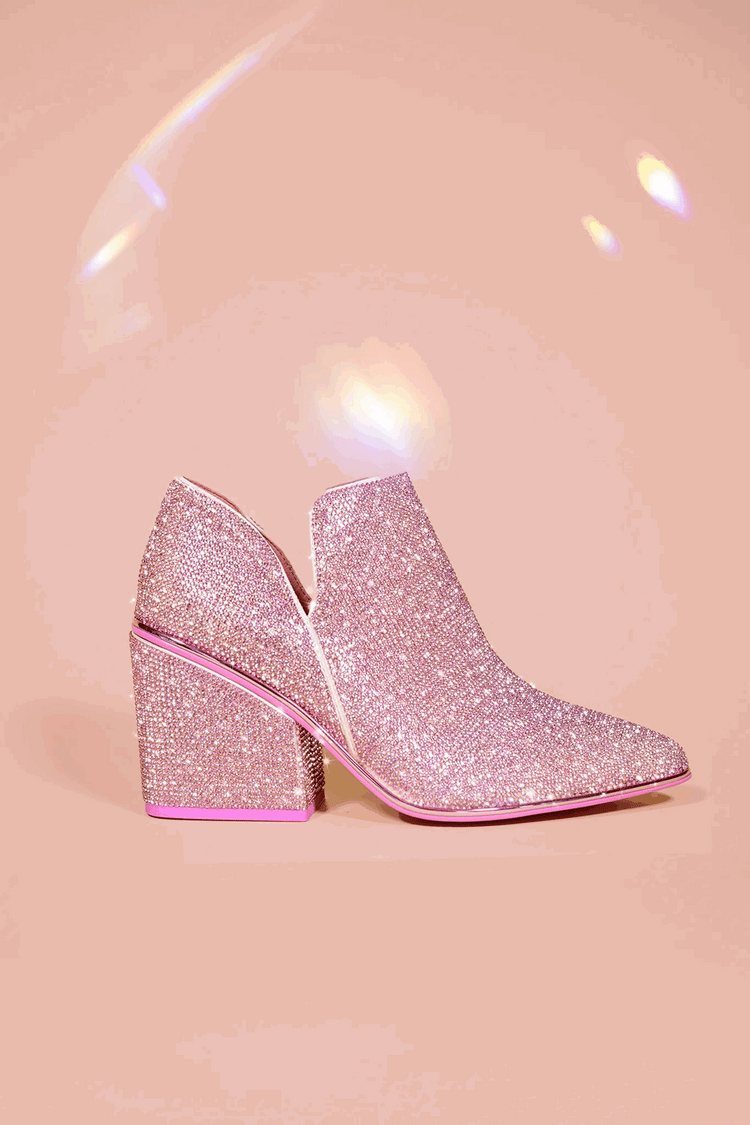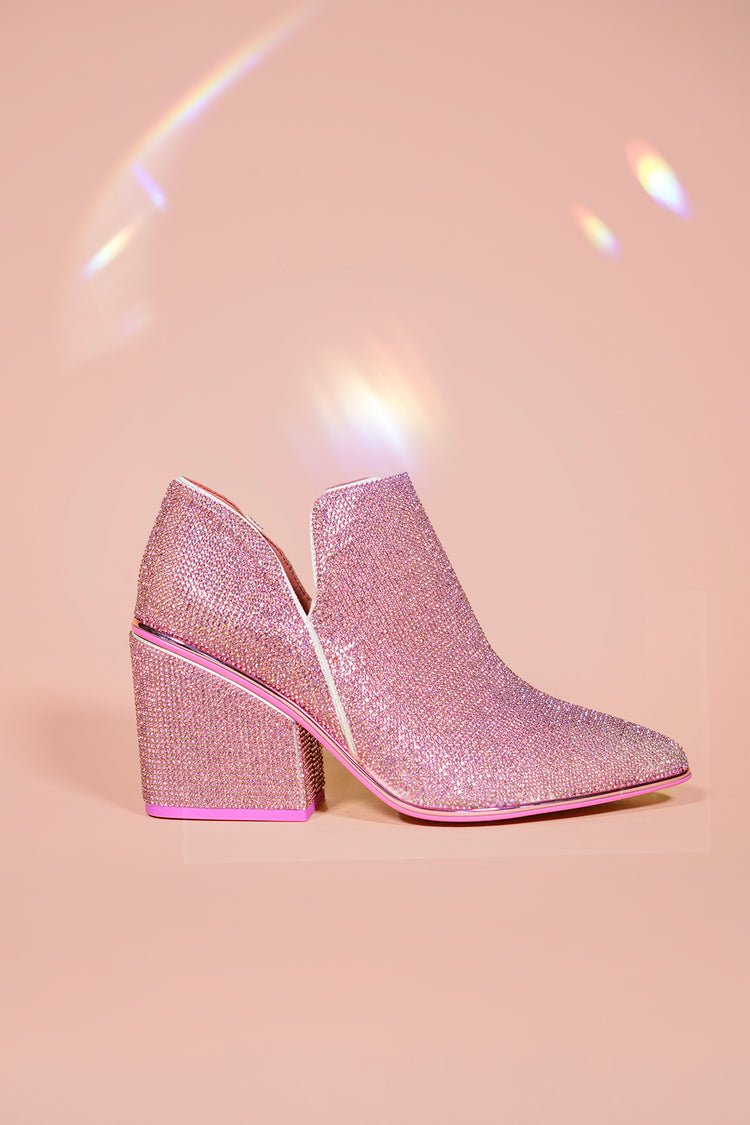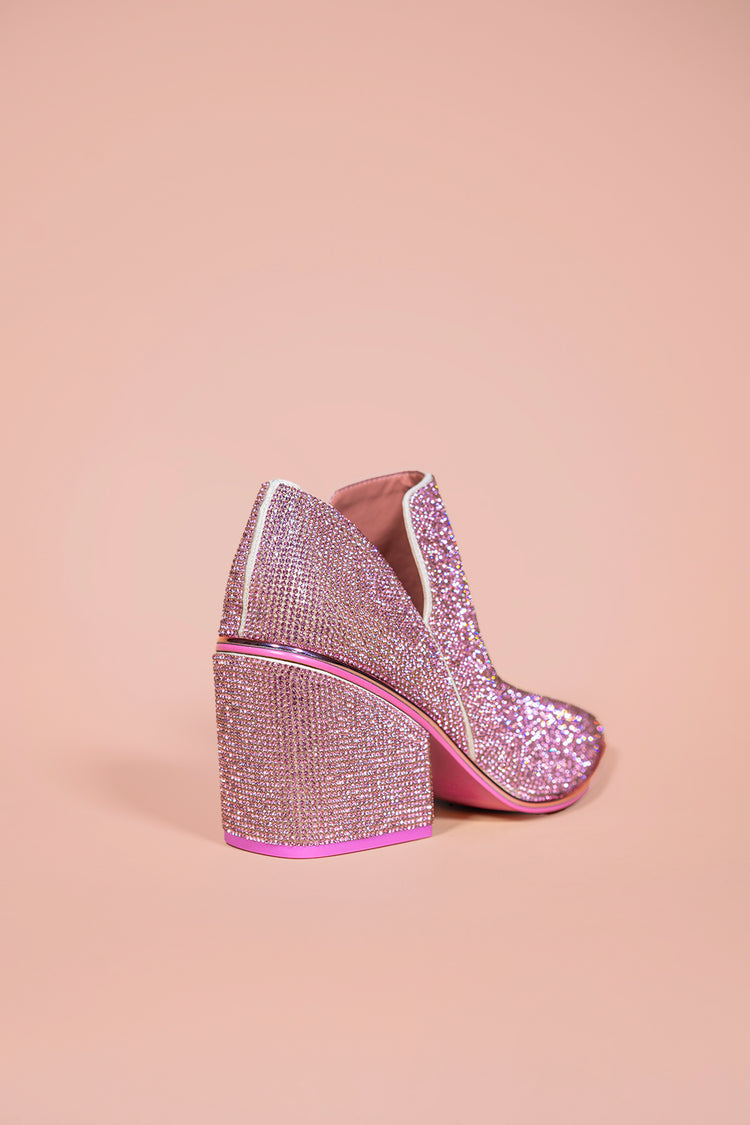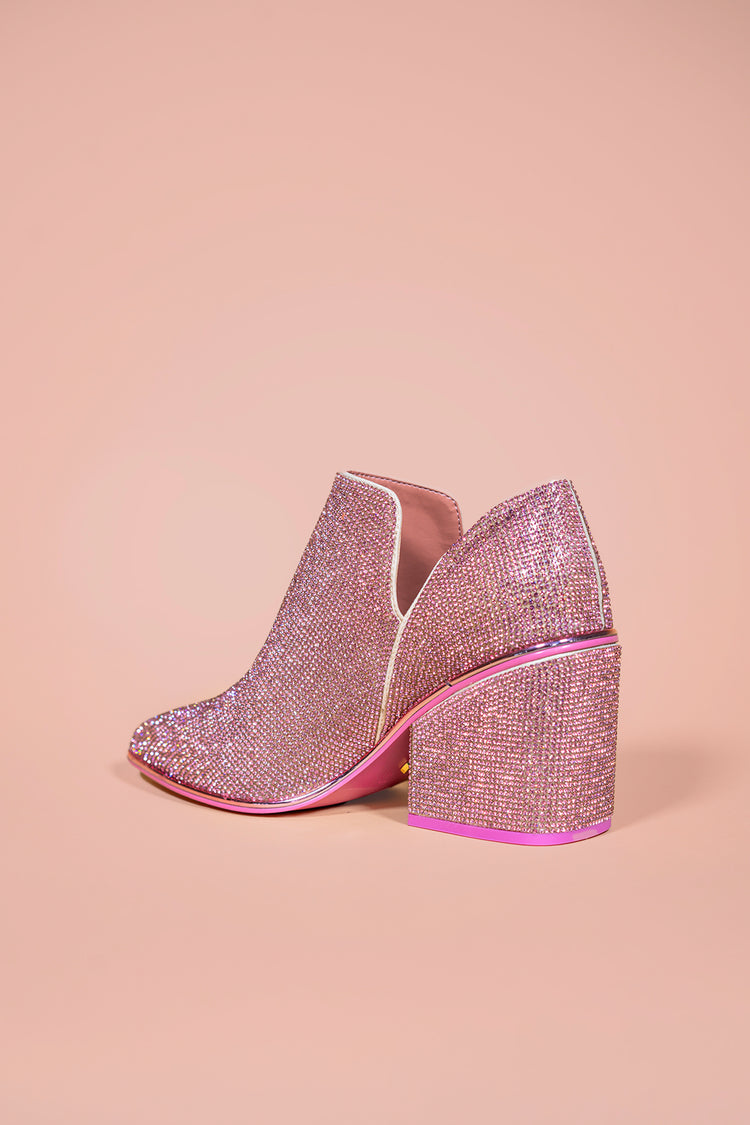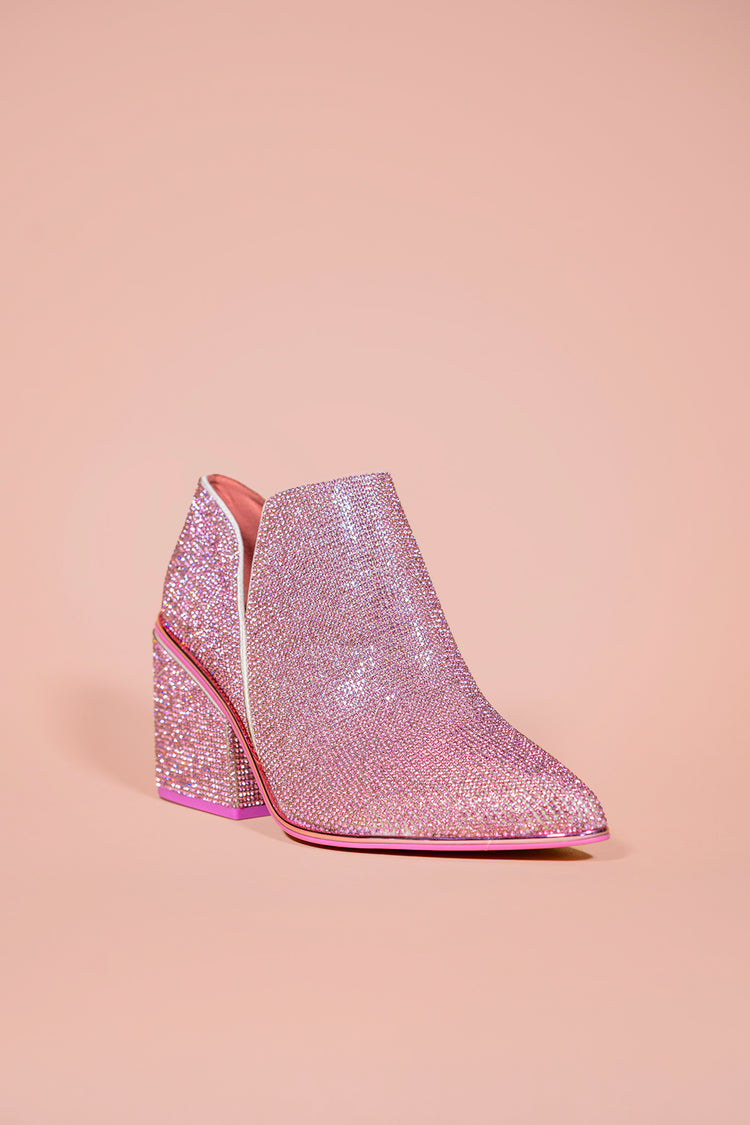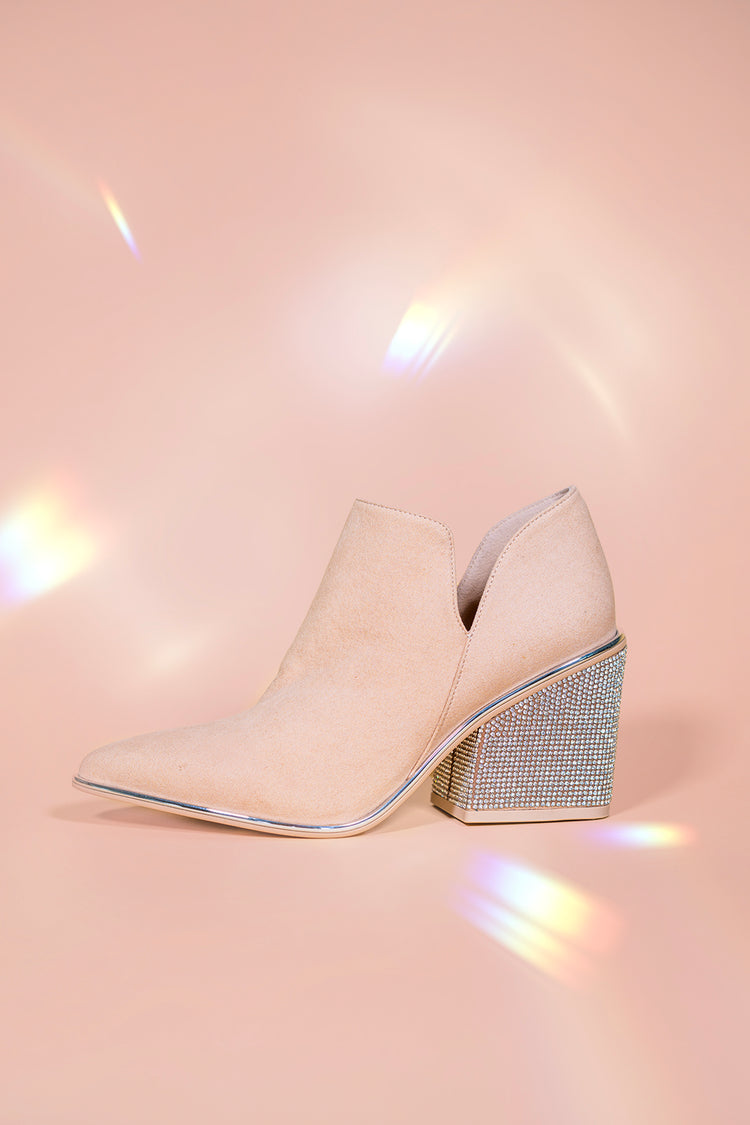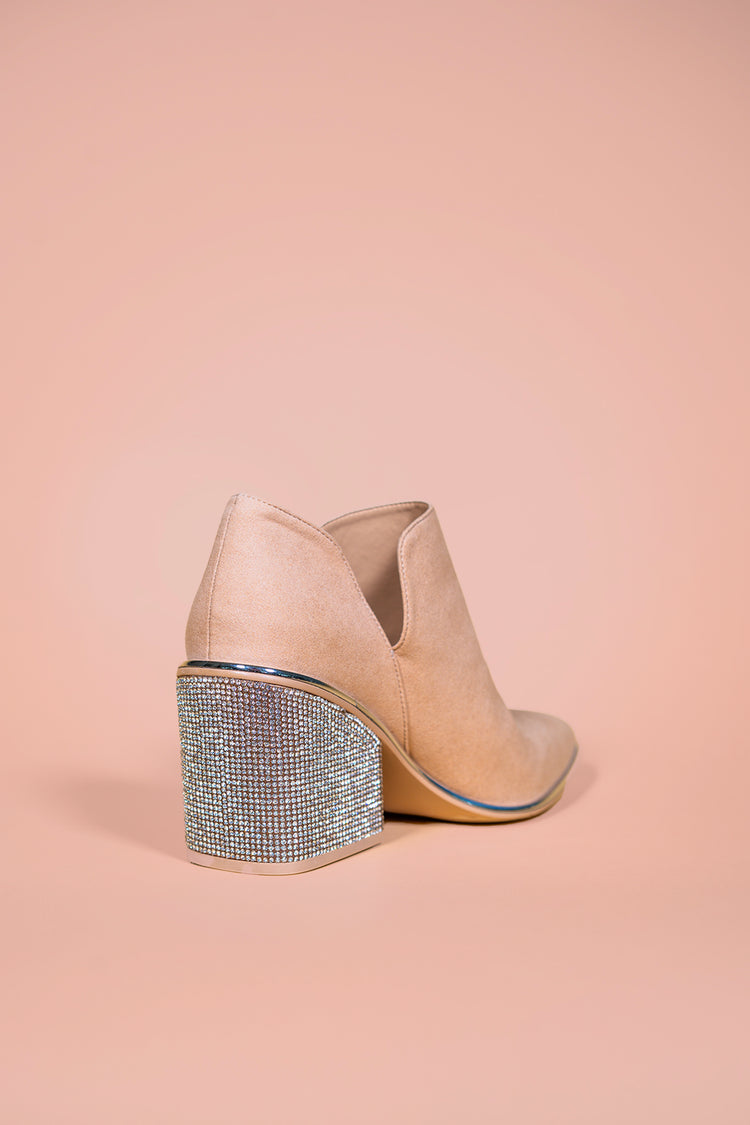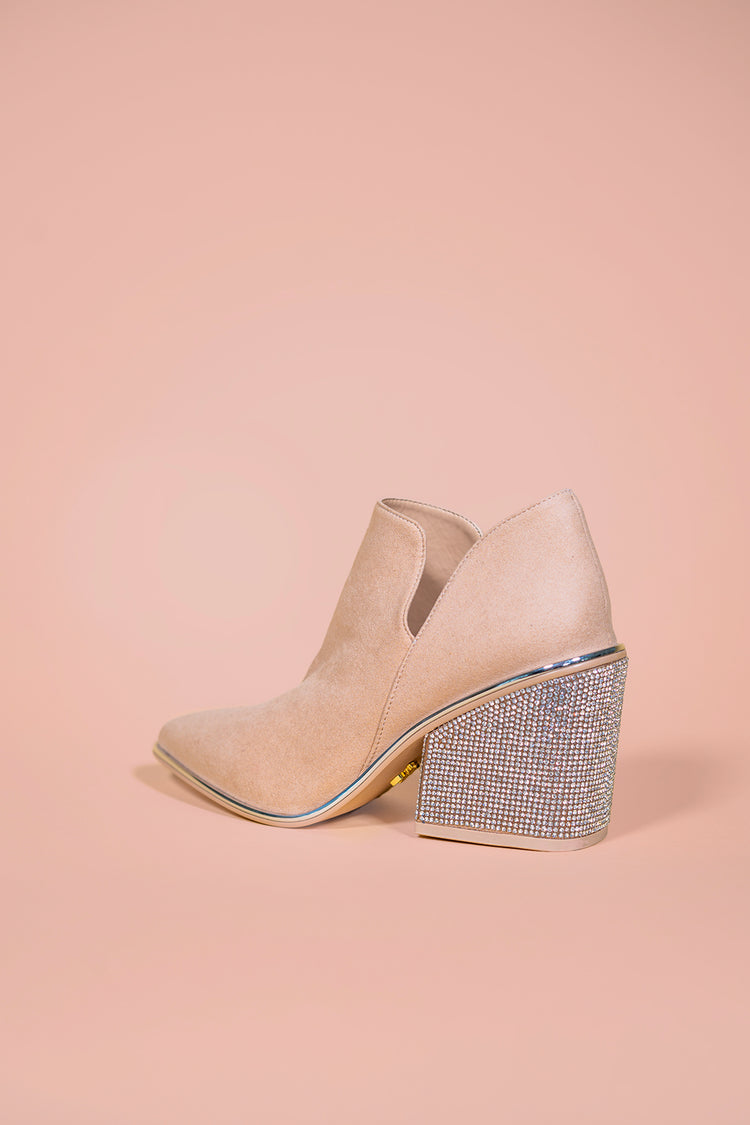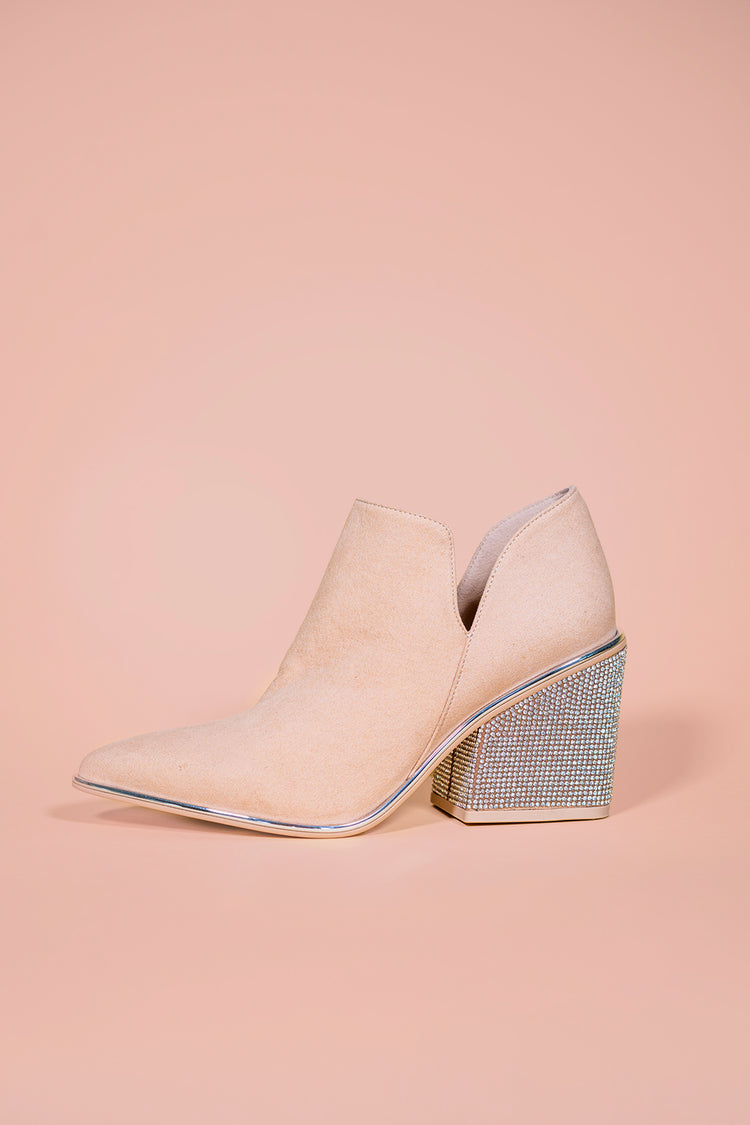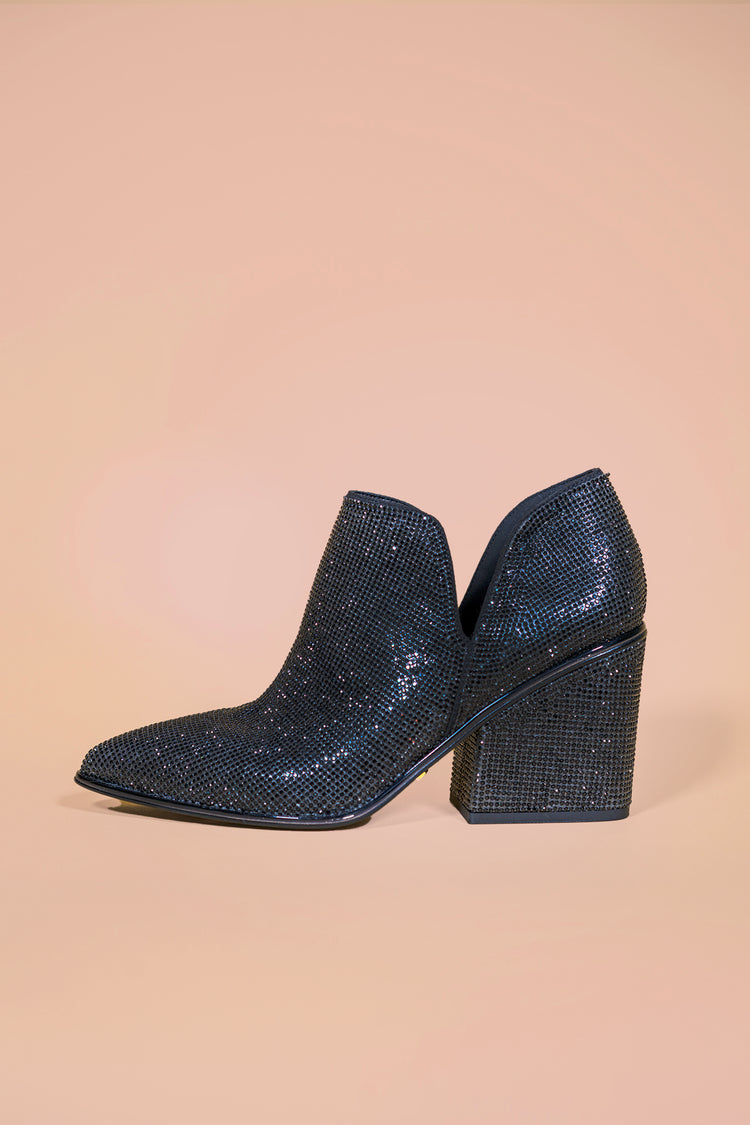 Donate to: A Girl You Might Know Foundation
Regular price

Sale price

$1.00