Afternoon Teacakes
Regular price

Sale price

$195.00
Picture a puff pastry of tufted petals, reminiscent of delectable marzipan delights, all atop a stuffed satin base. These enchanting flower sliders are not only a visual treat, but they also serenade like the song flowers from Alice and Wonderland's Golden Afternoon. The low acrylic wedge gives you the subtlest lift; should you need to tiptoe on dainty toadstools in Wonderland but not so high that you cannot run from the Queen of Hearts. Like you, SHE IS the guest of honor and will blossom at her own pace.  
Please allow a little extra holiday delivery time. Product will ship on or before Dec 8. THANK YOU for your patience!
Description

Slide on sandal of stuffed plush satin, tufted petals, and a low acrylic wedge.
Heel Height

The lowest acrylic wedge Cheval could make. About 1/2" high,
Fit Notes & Sizing Guide

True to size. Padded upper material allows for ideal coziness. Thick wedge allows for extra support and comfort. Might as well be a slipper, but appropriate for most, if not all occasions.

See Size Chart for more details!
Product Care

Visit our Care Guide for details on:
Satin material dirties easily, but can be shampooed with distilled water and soap. Cheval recommends cheesecloth or soft toothbrush spot cleaning, and very lightly messaging the soap/water solution to clean. Immediately dry with a handheld hair dryer.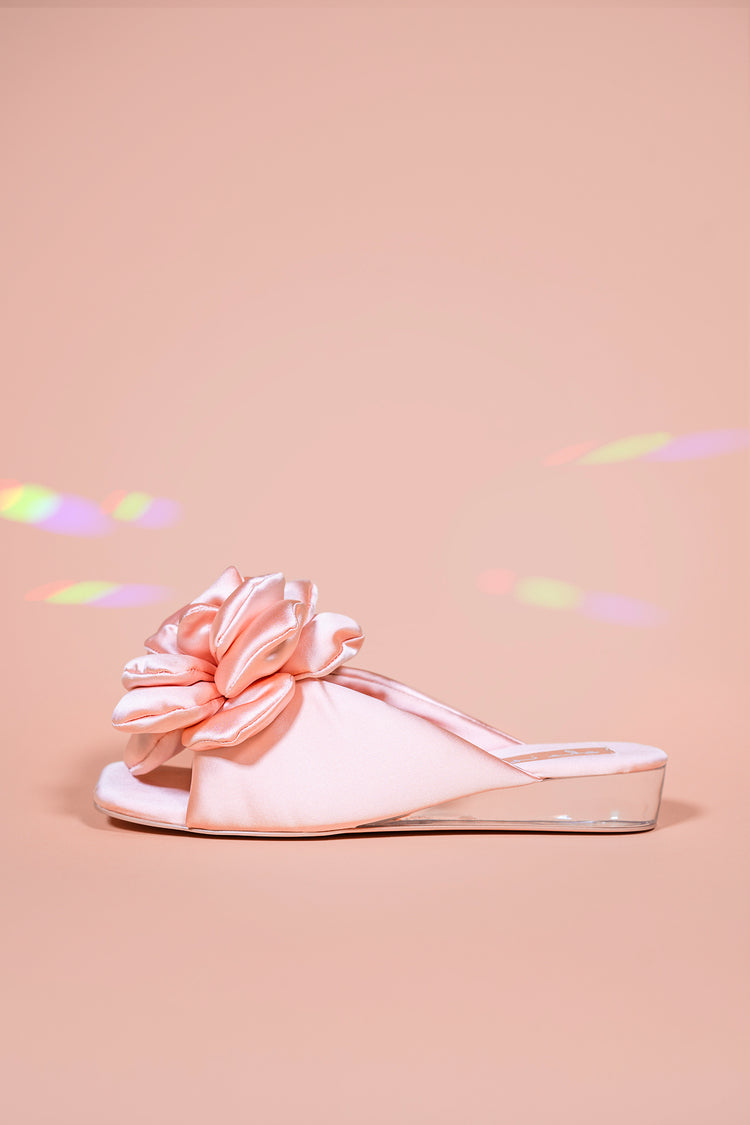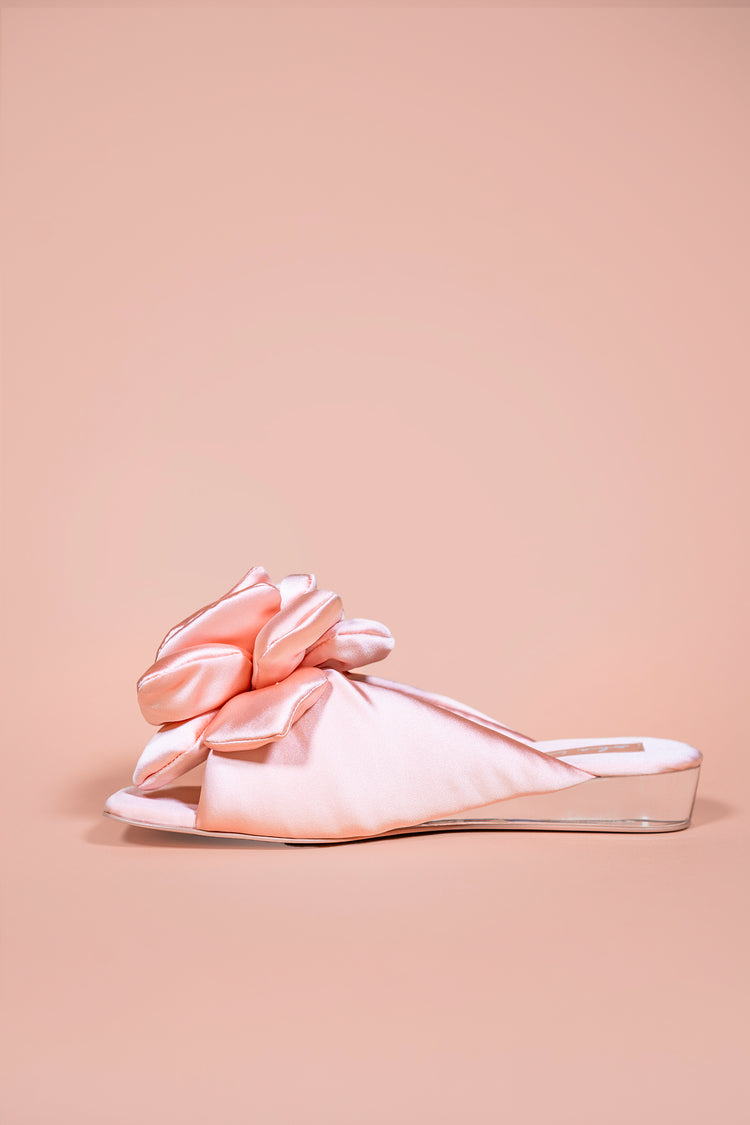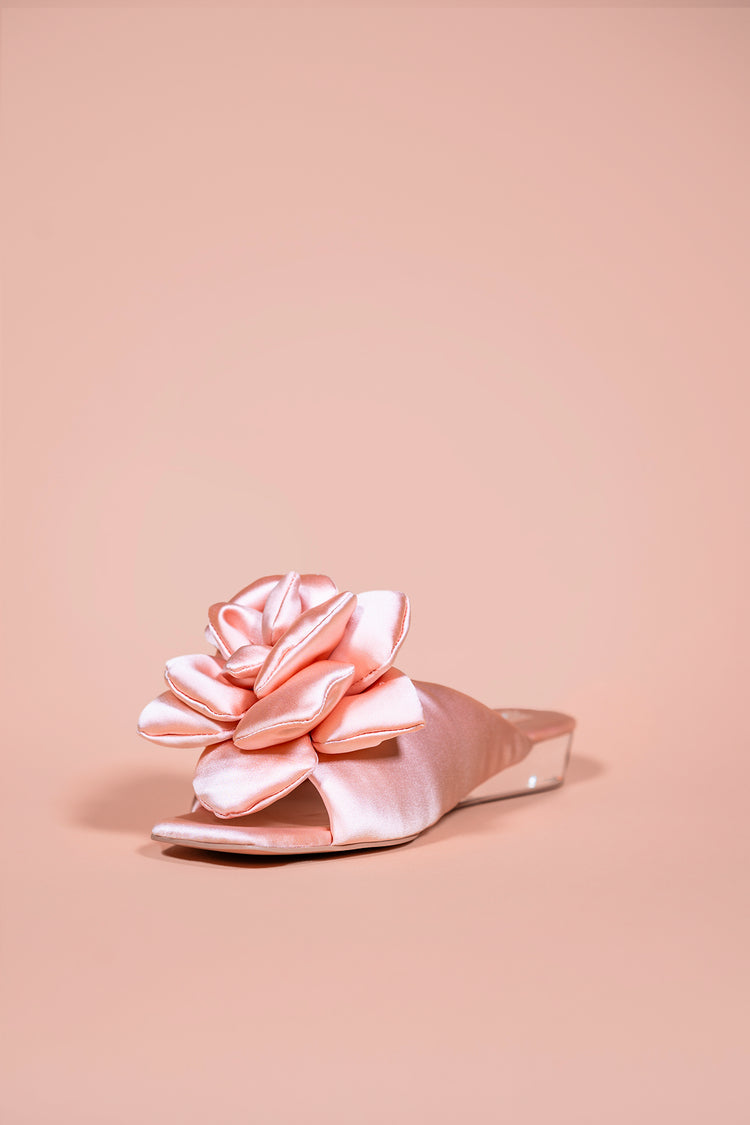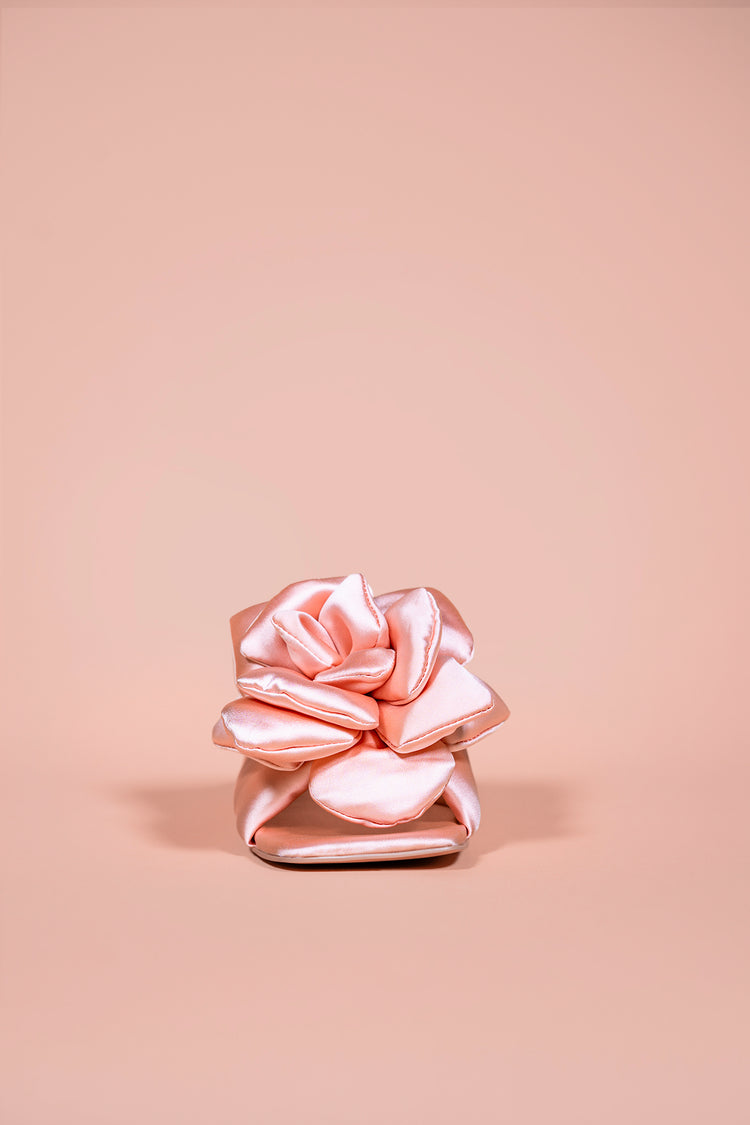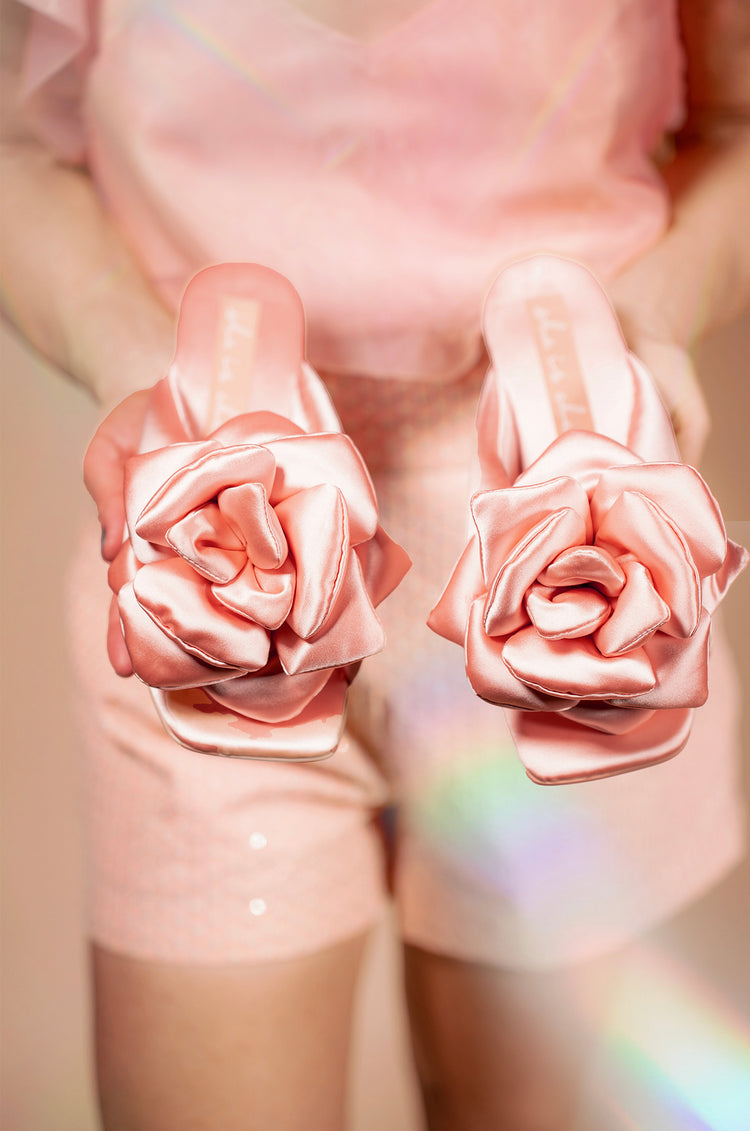 Donate to: A Girl You Might Know Foundation
Regular price

Sale price

$1.00