On My Way
Regular price

$265.00

Sale price

$325.00
Our best selling boot from season 1 just got a revamp...and some tiny flying horse charms! Inspired by Cheval's favorite Led Zeppelin song, Ramble on, "On My Way" has an attitude of the open road with a hint of whimsy charm. 
Cheval is most proud of the way this style fits a variety of foot shapes from the widest to the most narrow. Oftentimes, a pointed toe box can feel limited, but this particular construction is quite magical and bendy, not to mention the open back makes for a little extra freedom and pep-in-your-step. The quilted heel is inspired by a couture method of stitching CHEVAL learned in Paris called "trapunto". It gives a three-dimensional, padded quality to fabric and is meant to feel extra thoughtful....as if it's stuffed with the best kind of secrets. SHE IS one her way and ready to slayyyyy.
Description

Faux leather slide-on mule with our iconically comfortable block heel. The quilted stitch detailing is stuffed and studded with our signature CHEVAL charms.
Fit Notes & Sizing Guide

True to size. Open back allows for extra freedom and easy slide-on fit.

See Size Chart for more details!
Product Care

Visit our Care Guide for details on:
Always avoid extreme heat (hot asphalt can damage the bottom of shoes, warp the fit, and unhinge adhesives), so can extreme weather temperatures or exposure to water/snow. It's always best to store shoes in a cool dry.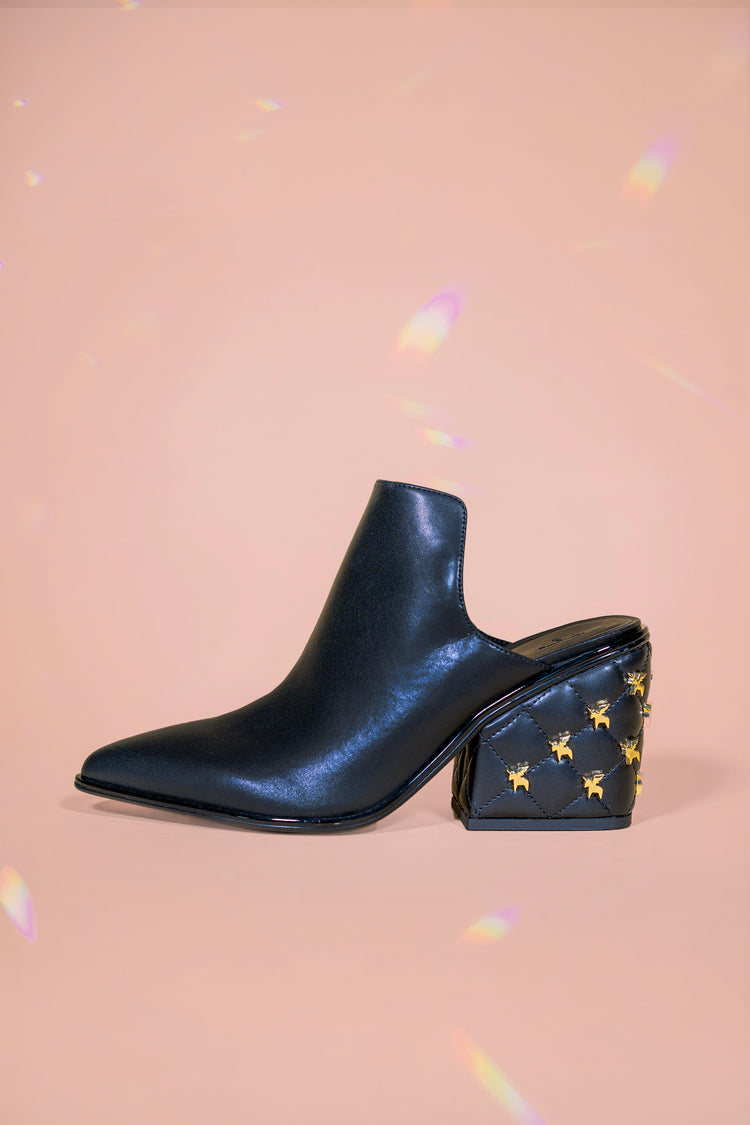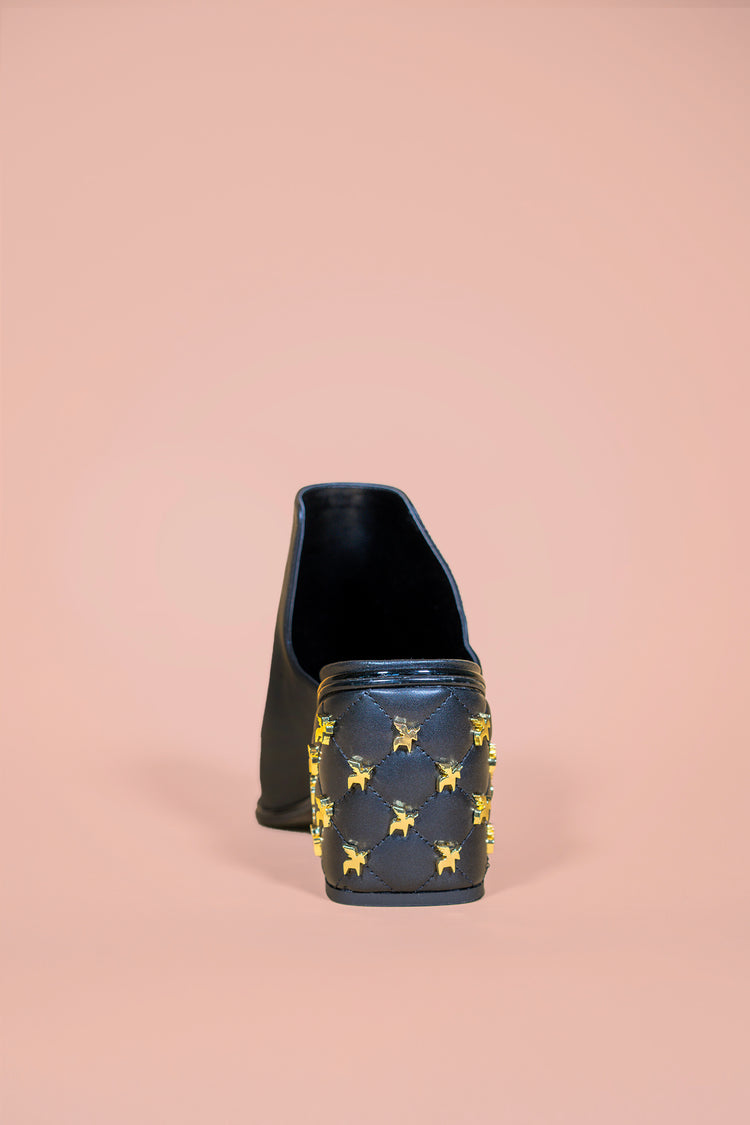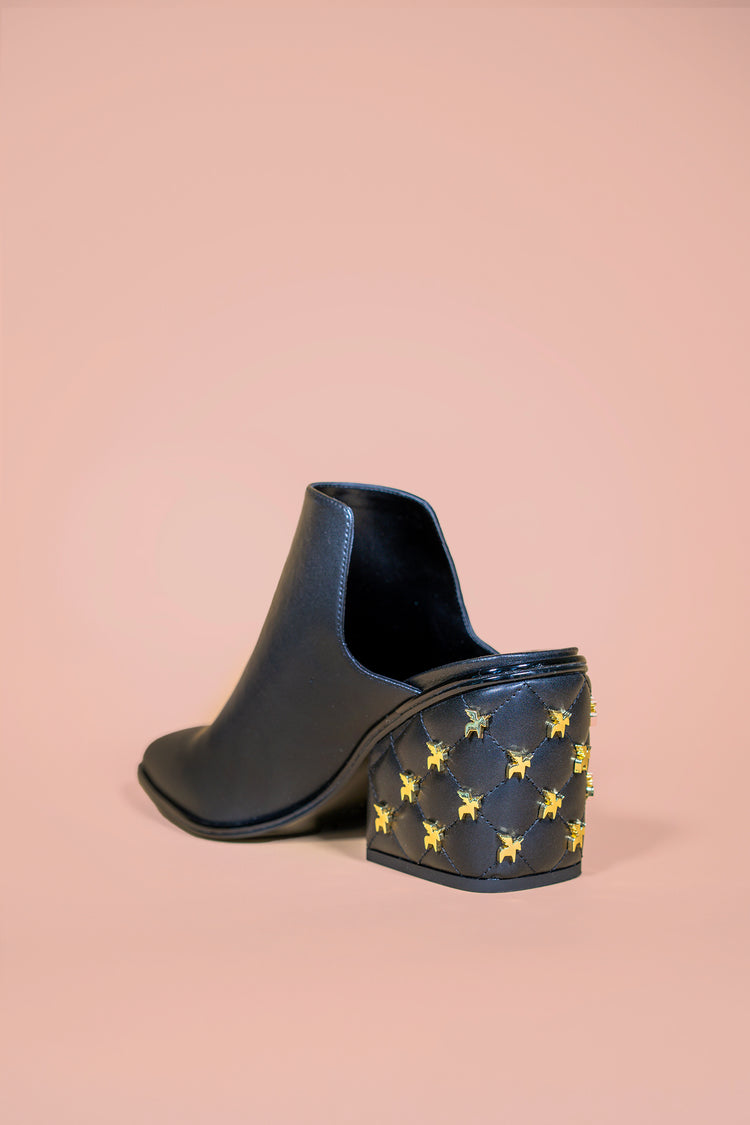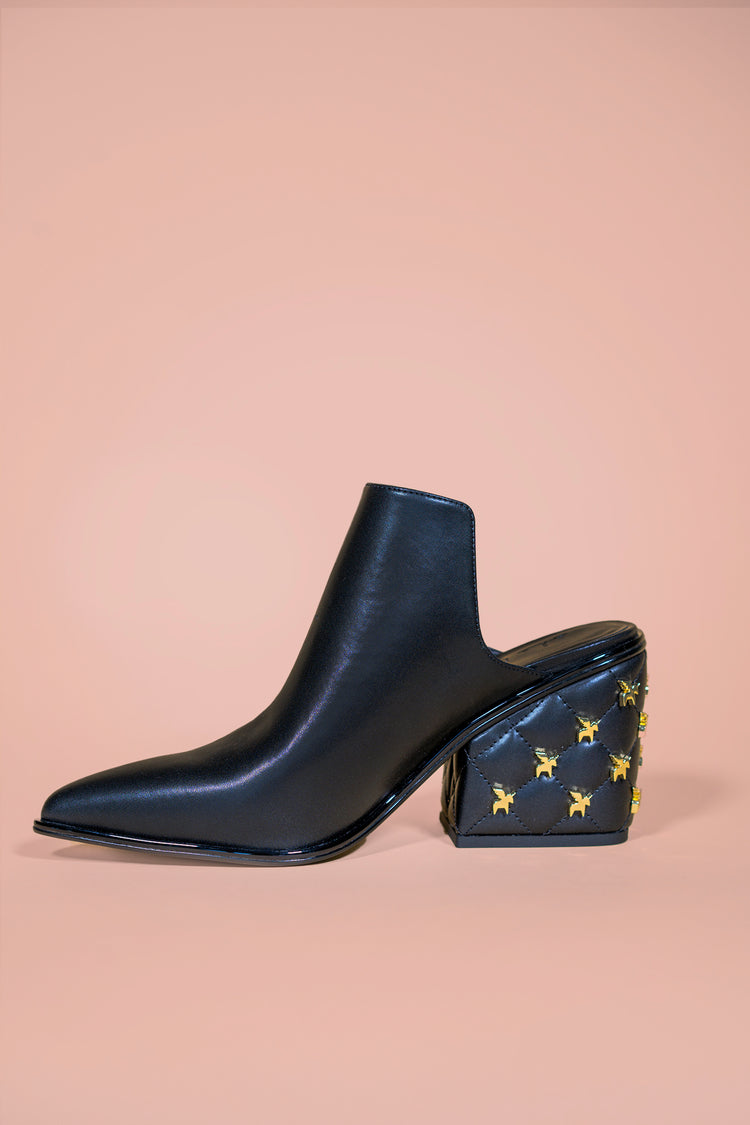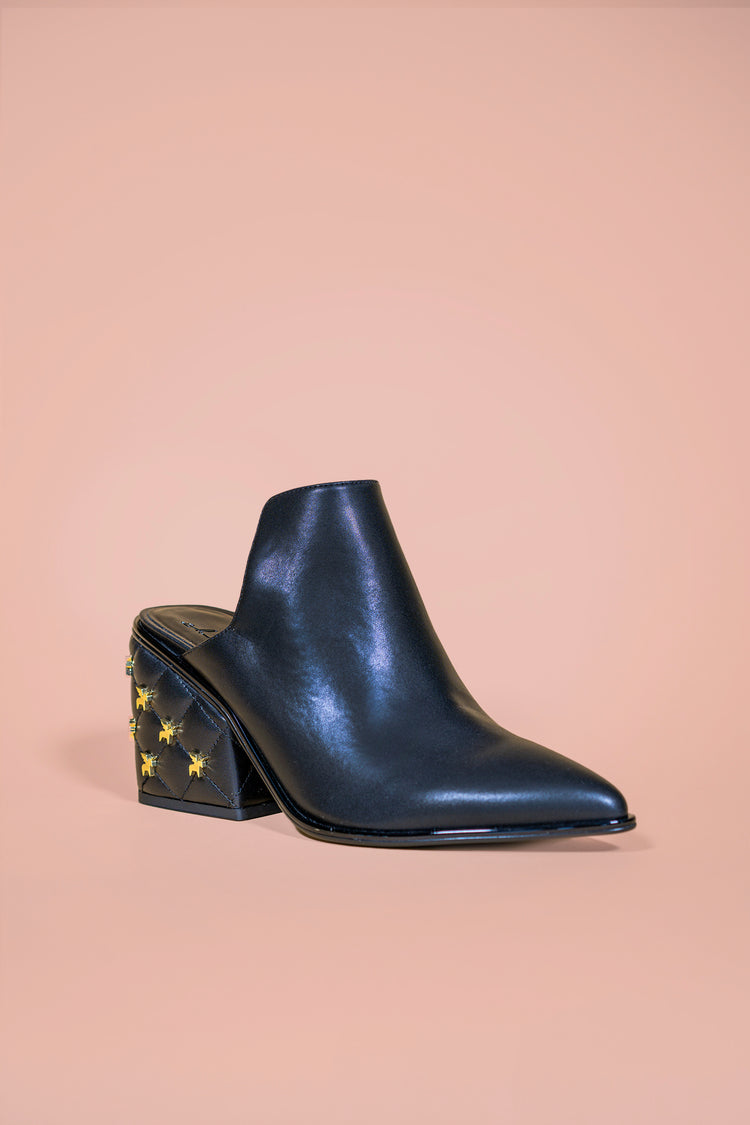 Donate to: A Girl You Might Know Foundation
Regular price

Sale price

$1.00