The last bachelorette party I went to was for my dear friend, Jax, in Miami and it was a hoot n' hollerin' goodtime…. an actual champagne shower was had. How 11 gals getting ready in one hotel room is not an Olympic sport is beyond me.

Unsurprisingly, one of my favorite aspects of a Bach party is the styling, hype, and pageantry. MOST of time, sparkling memories are made, lots of tulle is required, and an actual trail of glitter is left.

While I very much look forward to stardusting my own Bach someday, the interim has delivered something special … a little creative collab with Bach to Basic.

Below are some seriously considerable bachelorette themes I thought you might want to hopscotch through … whether you're having one, hosting one, or attending one. AND OF COURSE, it wouldn't be complete without giving you suggested footwear to kick it into frolic mode!
XOXO - CHEVAL
She's a Barbie Girl
The summer of Barbie has begun and these are my most fun-fun-fun (and pinkest) picks.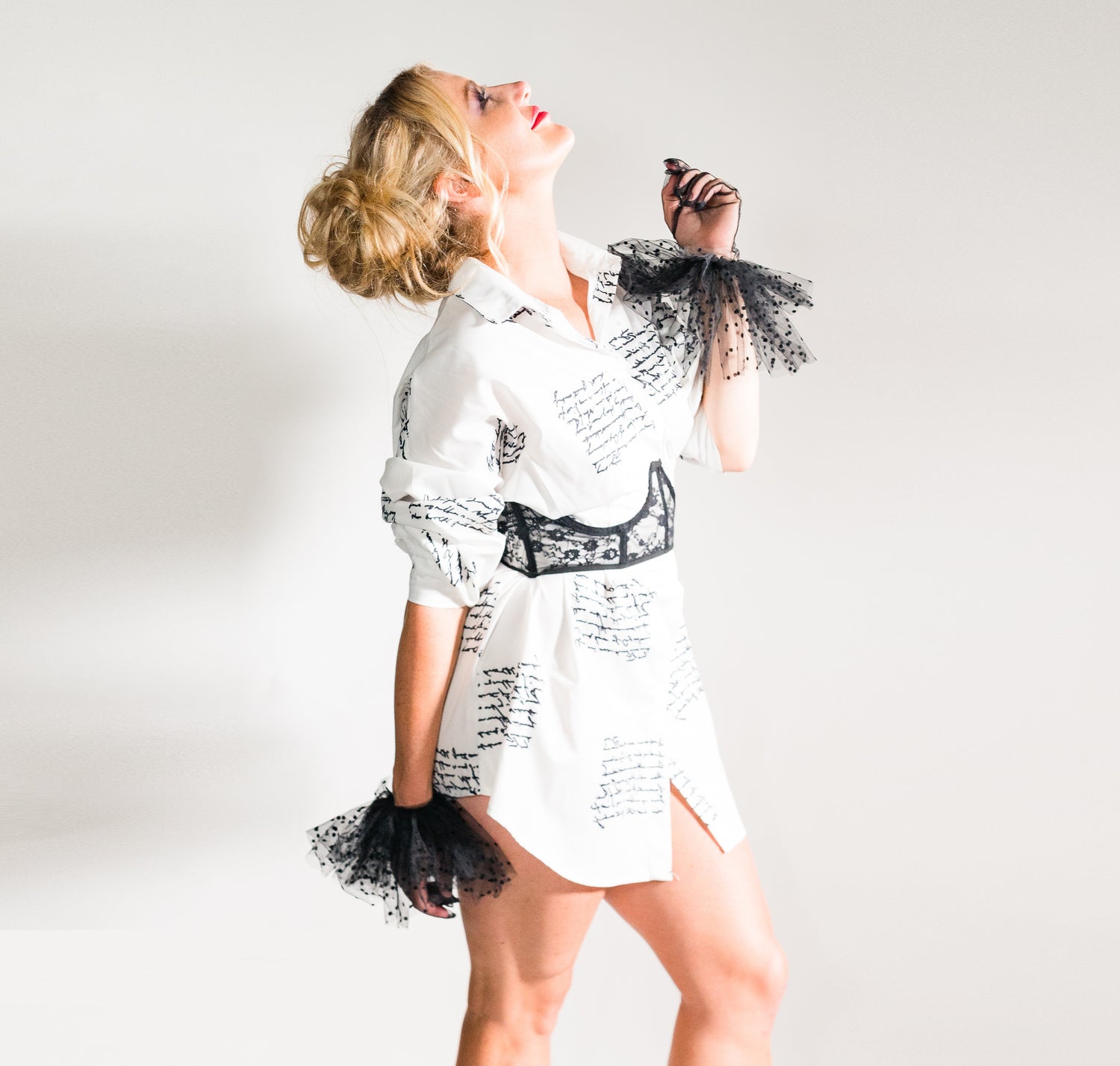 She's a Swiftie
I'm not going to say I designed some of these with the eras tour in mind… but I will use song lyrics as Easter eggs.
Le Tigre Dynamtie

But i got smarter, I got harder in the nick of time. Honey I rose up from the dead, I do it all the time

Shop >

Gunna be a Supermodel

Big reputation, big reputation
Ooh, you & me, we got big reputations.

Shop >

Big Disco Energy

Darling, I'm a nightmare dressed like a daydream.

Shop >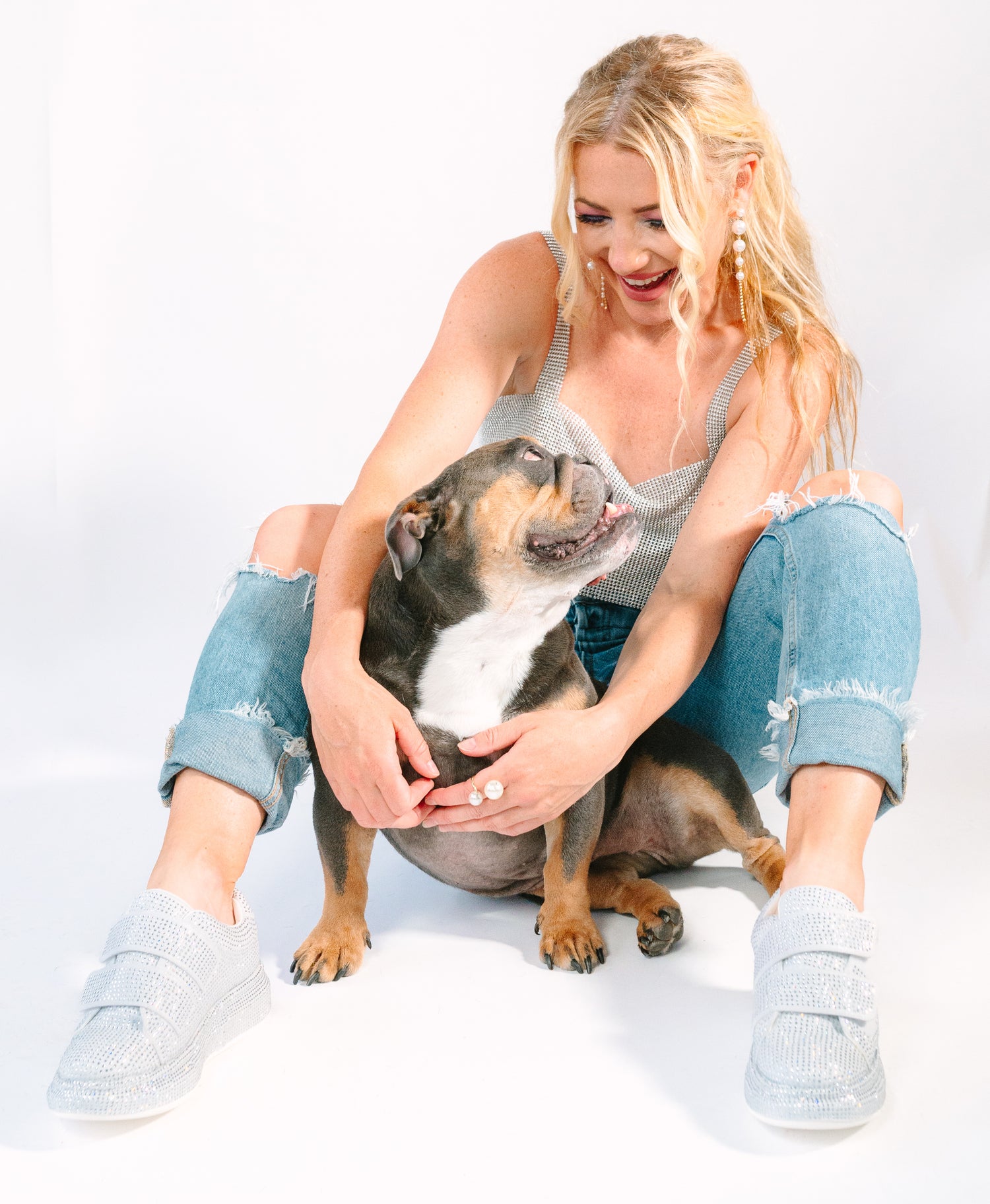 Drunk in Love
Deeply infatuated with fabulous shoes (& Winnie) that are deeply infatuated with love.
Did My Heart Love 'Til Now?

Something head over heels of course… and this time it's embedded in the heart and sole. 

Shop >

Neverending Story

Nothing says drunk in love quite like slippers that are equal parts cozy and boujee. 

Shop >

Court Me

Something tipsy, something sweet…. look into the crystal ball heel, and love you will see.

Shop >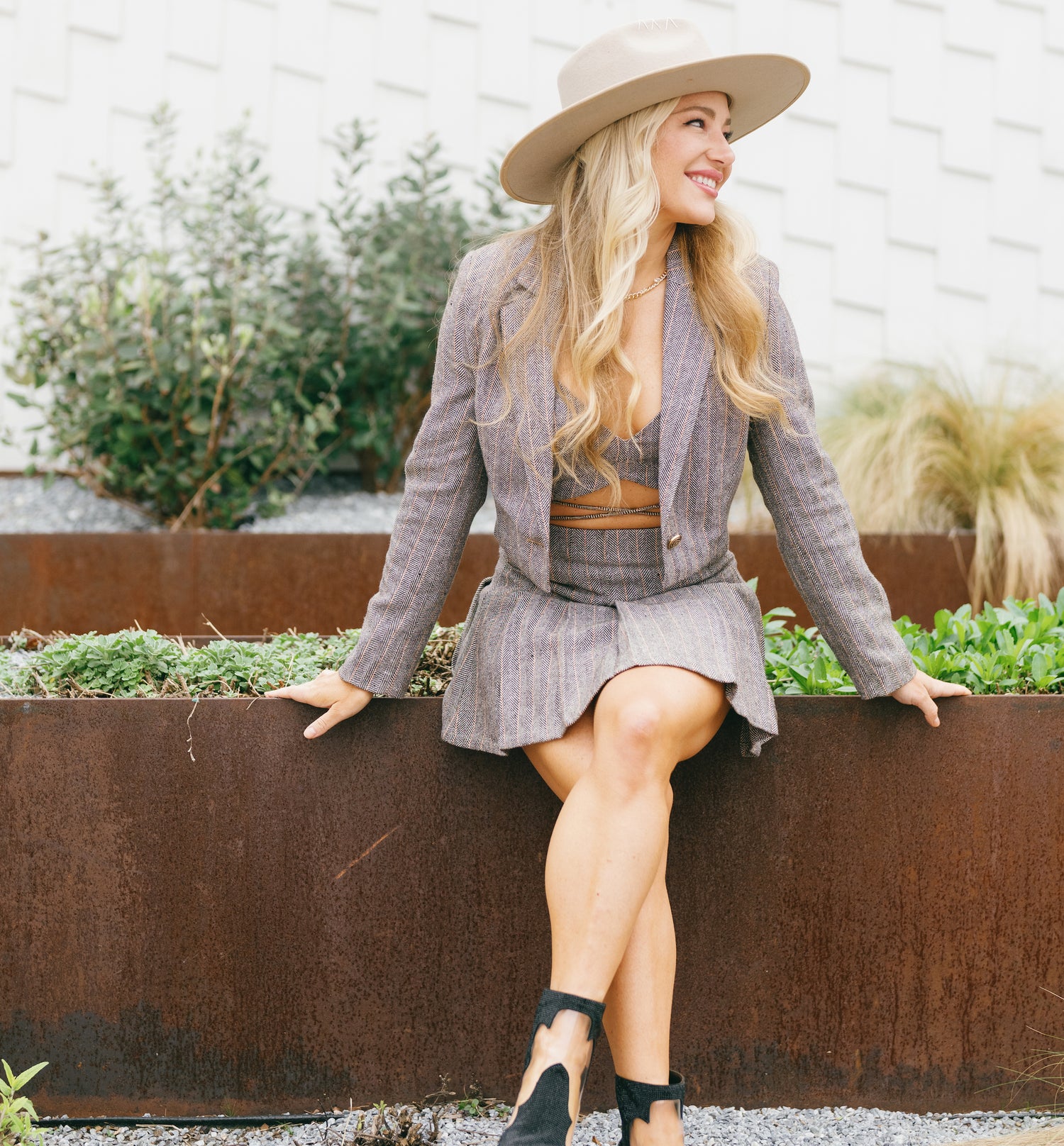 Disco Cowgirl
Everything here was selected with alchemy of glitz and giddy-up in mind.
Le Tigre Dynamite

If this style were a cocktail, she be straight up yeehaw, on the rocks, with extra edible glitter on the rim. 

Shop >

Neverending Story

Disco Cowgirl complete with Disco Heels? Yes, please! Because the higher the heel, the closer to yeehaw.

Shop >

Laser Kitty 3000

There is something about the draped rhinestone that makes me we want to lasso the best vibes possible.

Shop >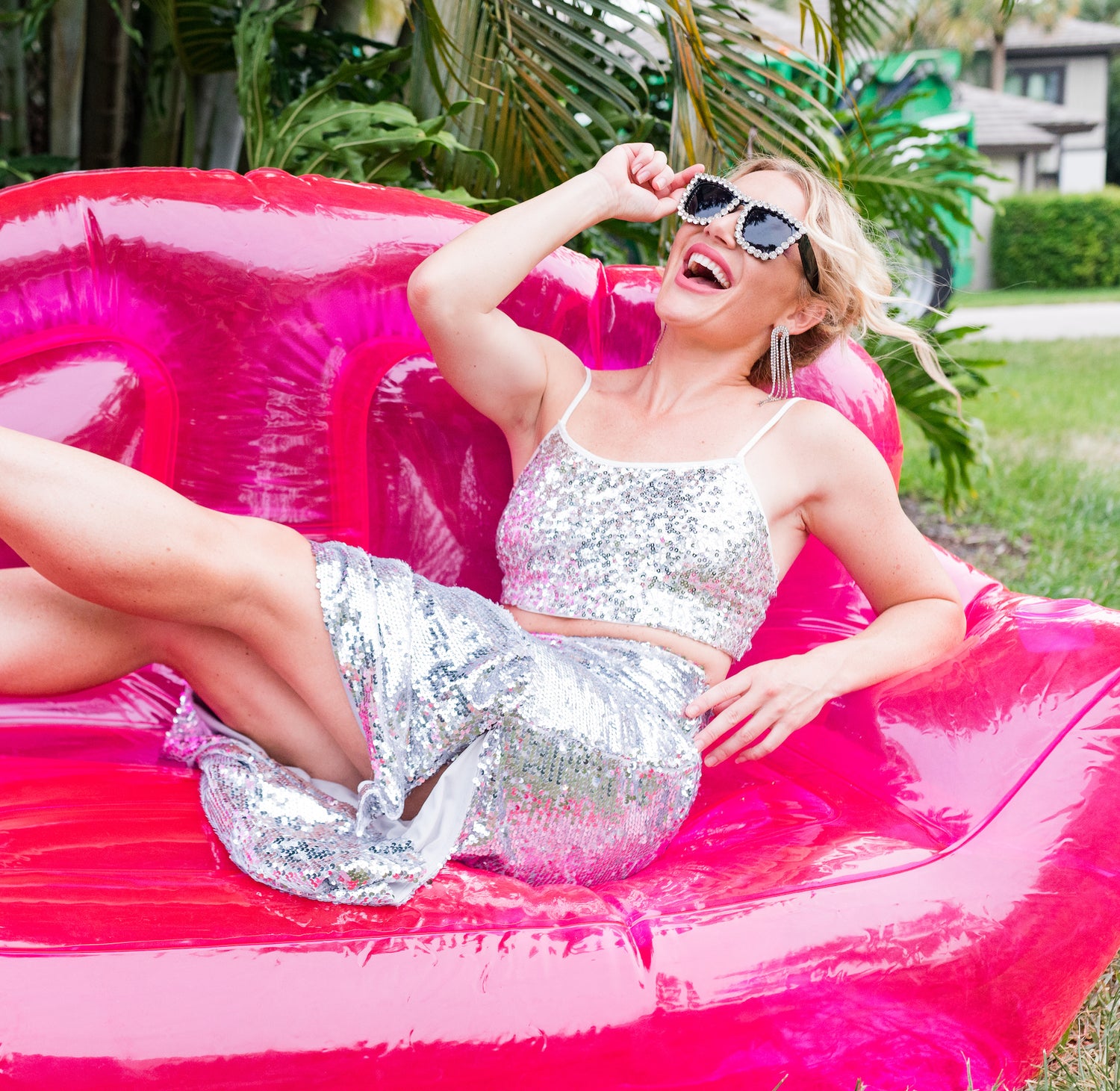 Margs and matrimony
Normalize the matri-margaritia with these delicious delights.
Le Tigre Dynamite

This was a textural choice really… the juxtaposing of soft suede and crystallized heel just made me think of America's favorite cocktail and reason to kick up your feet. 

Shop >

Did My Heart Love Til Now?

This category simply needed a link shoe moment, and the rhinestone toebox is purposefully heart shaped.

Shop >

Laser Kitty 3000

Hear me out, the clear vinyl is the glass and the rhinestone is the salt on the rim… served straight up and always ready for love. 

Shop >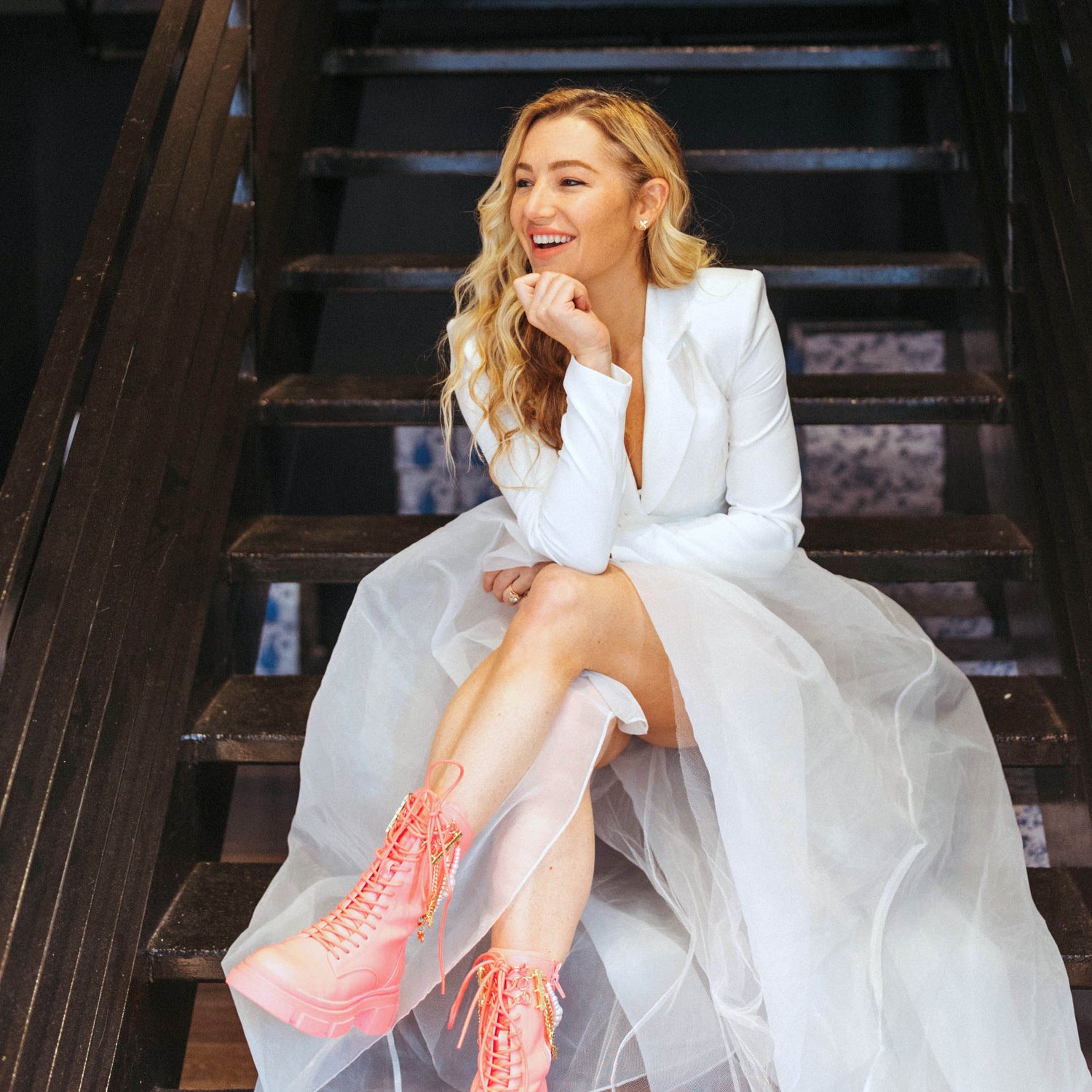 Till death do us party
If you're gunna fiesta forever, might as well have great shoes. 
In partnership with Bach to basic
Bach to Basic is a luxury, all inclusive bachelor and bachelorette party planning company. They can coordinate the bachelor or bachelorette party of your dreams in any destination! Their bachelorette planning services include everything from meal reservations, transportation, accommodations, activities, decor and decor setup to make your planning process seamless and your event magical.
Visit Bach to basic