Barbara (Limited Edition)
Regular price

Sale price

$325.00
Her name is Barbara. Barbie's full first name. She's a limited edition shoe with only 25 in total available.
Customized by Cheval herself, in nostalgic celebration of her favorite-ever Barbie Doll: Holiday Barbie. Sparkle-on-sparkle with a bow on top: this heel has a mirrored stiletto and criss-cross rhinestone detail, with a vinyl toe box dusted in sparkle and an oversized horsehair bow, hand-draped by Cheval. 
In order to accommodate hand-customization by Cheval, please expect shipping time of up to two weeks. Returns not applicable due to the customization of this product. Exchanges will be permitted for size only.
Description

High heel sparkle sandal with silver stiletto heel and horsehair bow detail.
Fit Notes & Sizing Guide

True to yourself and true to size

Vinyl toe-box provides ease for a wider foot

See Size Chart for more details!
Product Care

Visit our Care Guide for details on:
Vinyl Care
Rhinestone care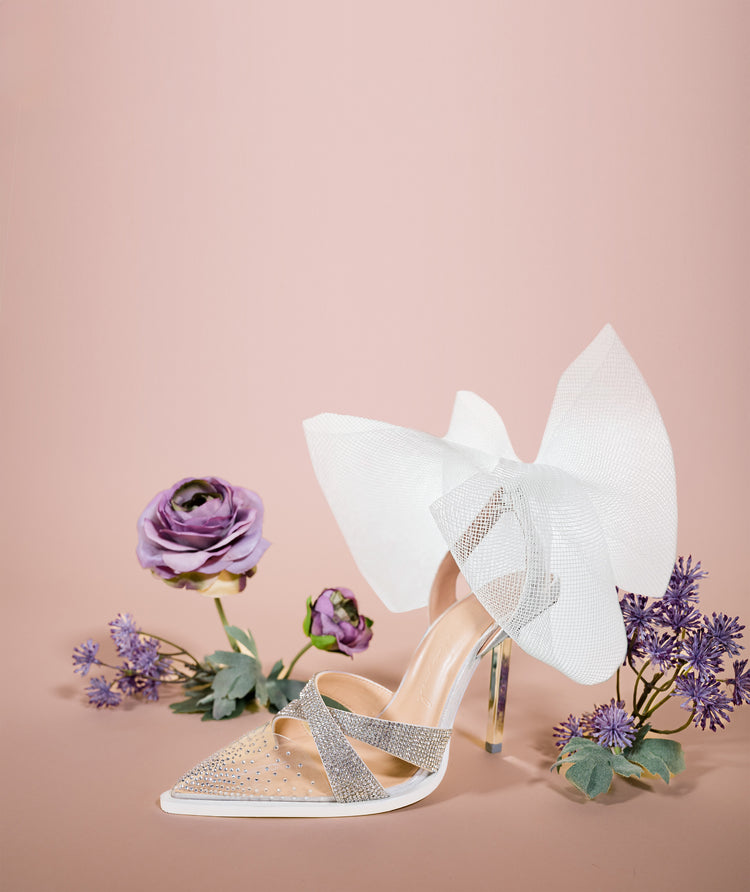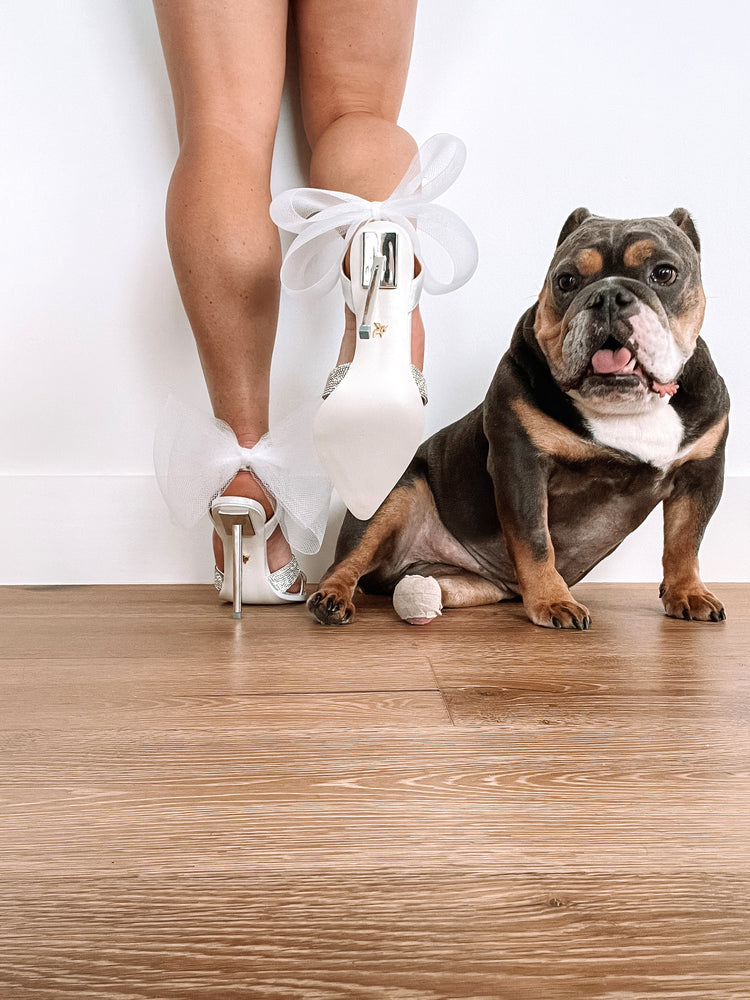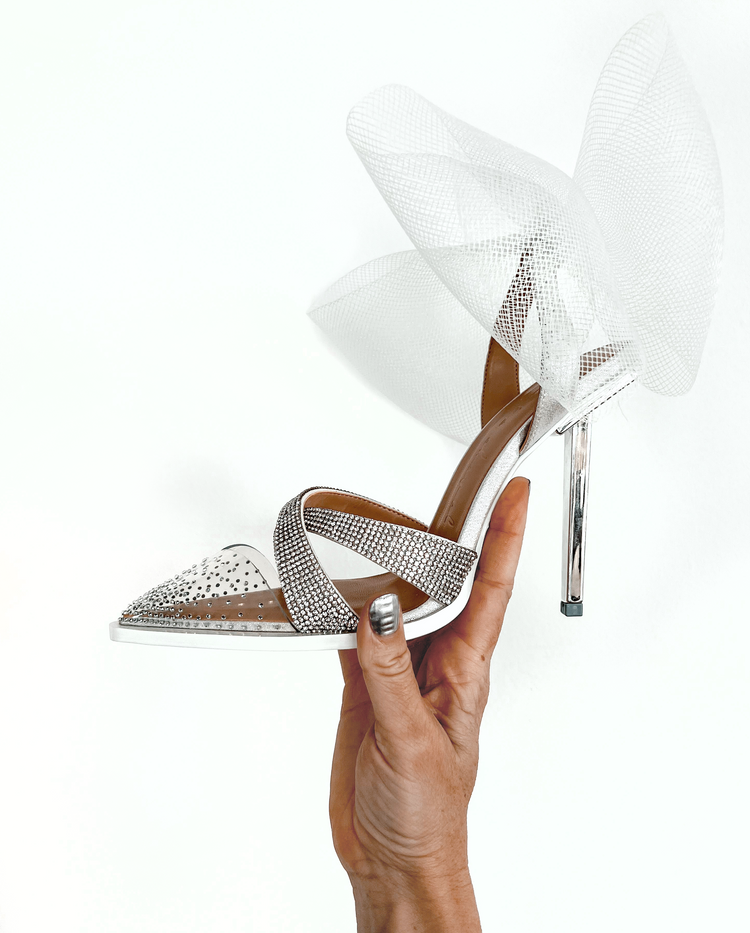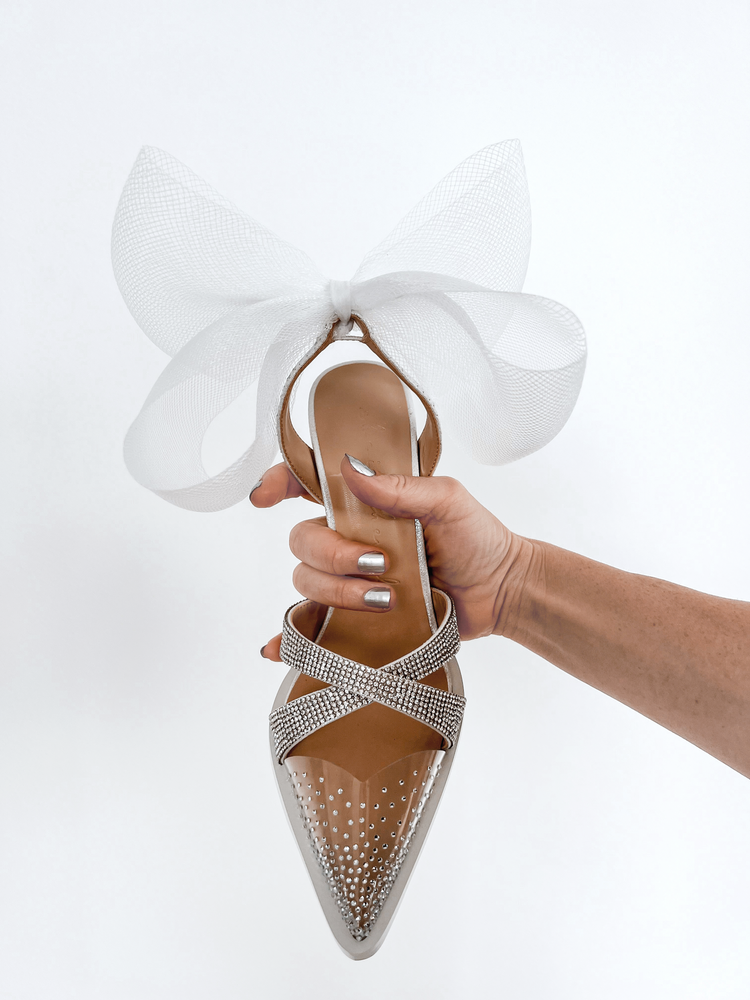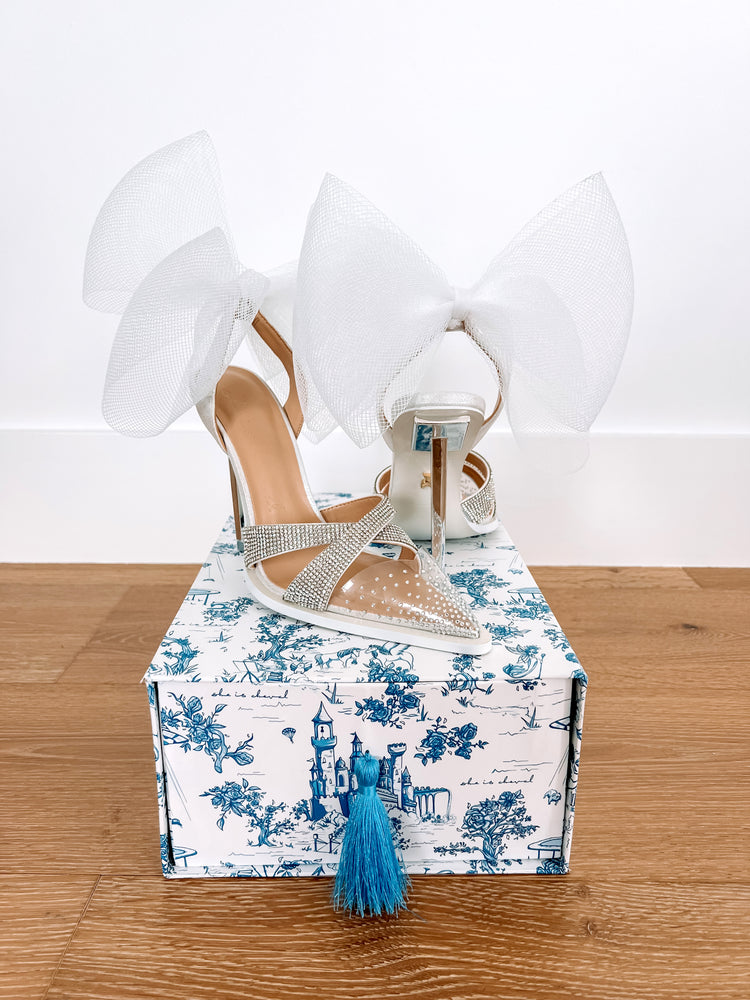 Donate to: A Girl You Might Know Foundation
Regular price

Sale price

$1.00