El Camino
Regular price

$175.00

Sale price

$195.00
Consider these your "cruiser comfort quilts" …and slipping into a moment with the top down, wind in your hair, and windshield unveiling your biggest dreams. Casual footwear has been redefined many times, but we like to think this little version has a little extra giddy-up and glow. Perfectly aware of how unique each foot may be, the velcro allows for a do-it-yourself adjustment. The puff-quilted stitching adds a touch of couture and a texture that sets you apart. Like driving a vintage Chevy El Camino in a world of Teslas, she is in her transcendent era; an ode to the classics and an ode to the journey ahead.
Description

Quilted faux leather slip-on-slider sandals with tufted stitching technique and Cheval Volant signature studs (AKA: tiny flying pegasus/unicorns).
Fit Notes & Sizing Guide

True to size, but also adjustable courtesy of velcro.

See Size Chart for more details!
Product Care

Visit our Care Guide for details on:
Vegan Leather

Avoid moisture, rainy days, and extreme heat.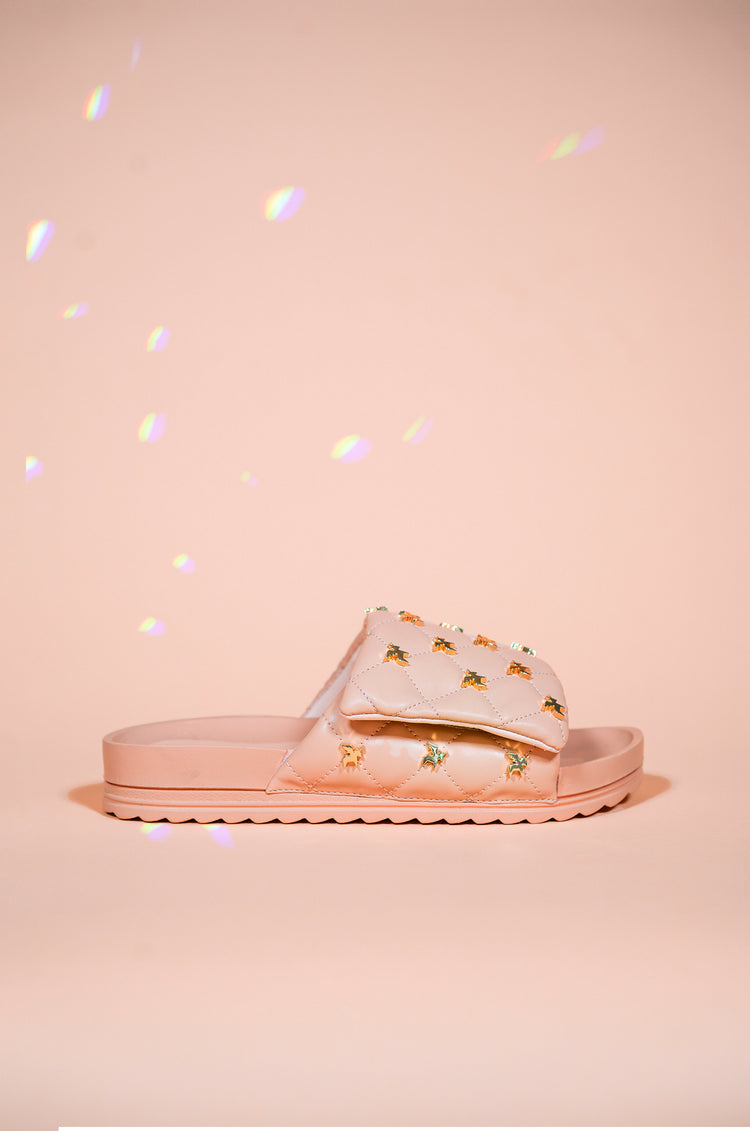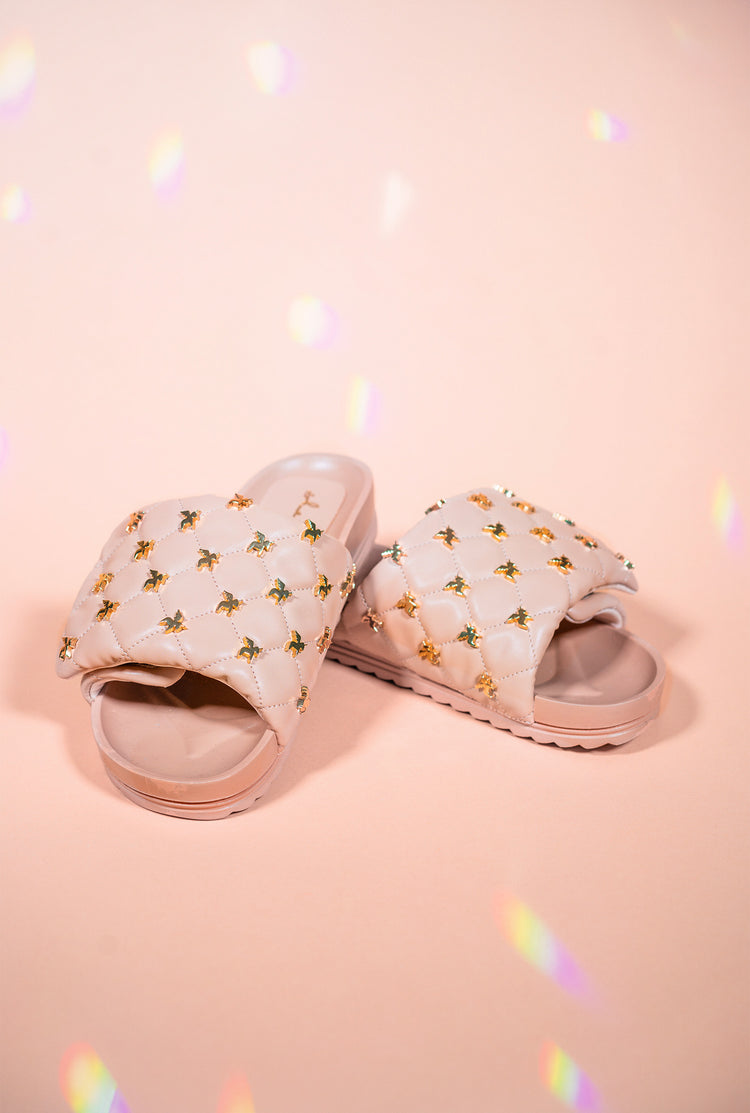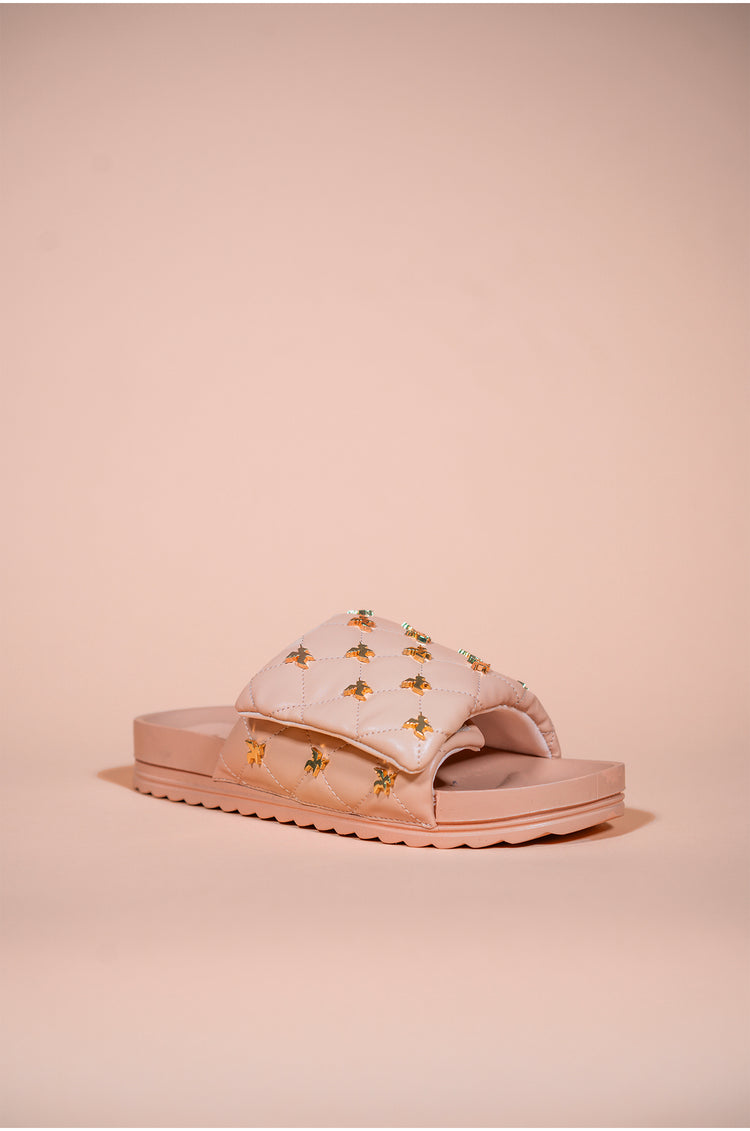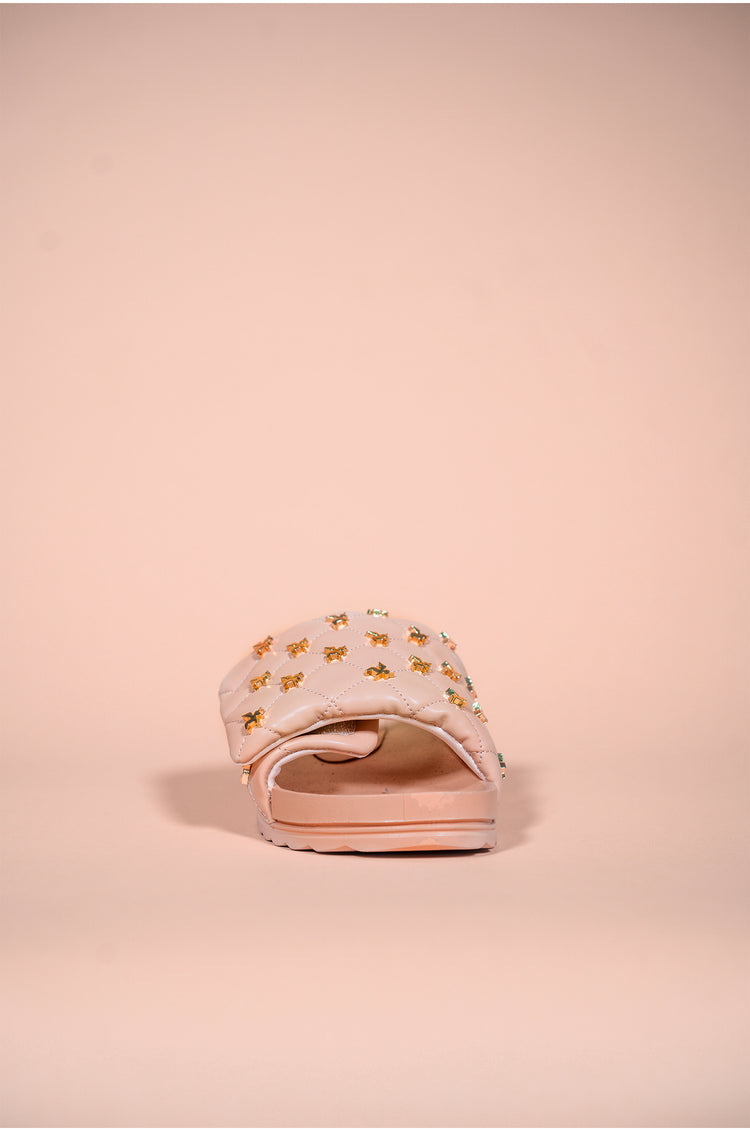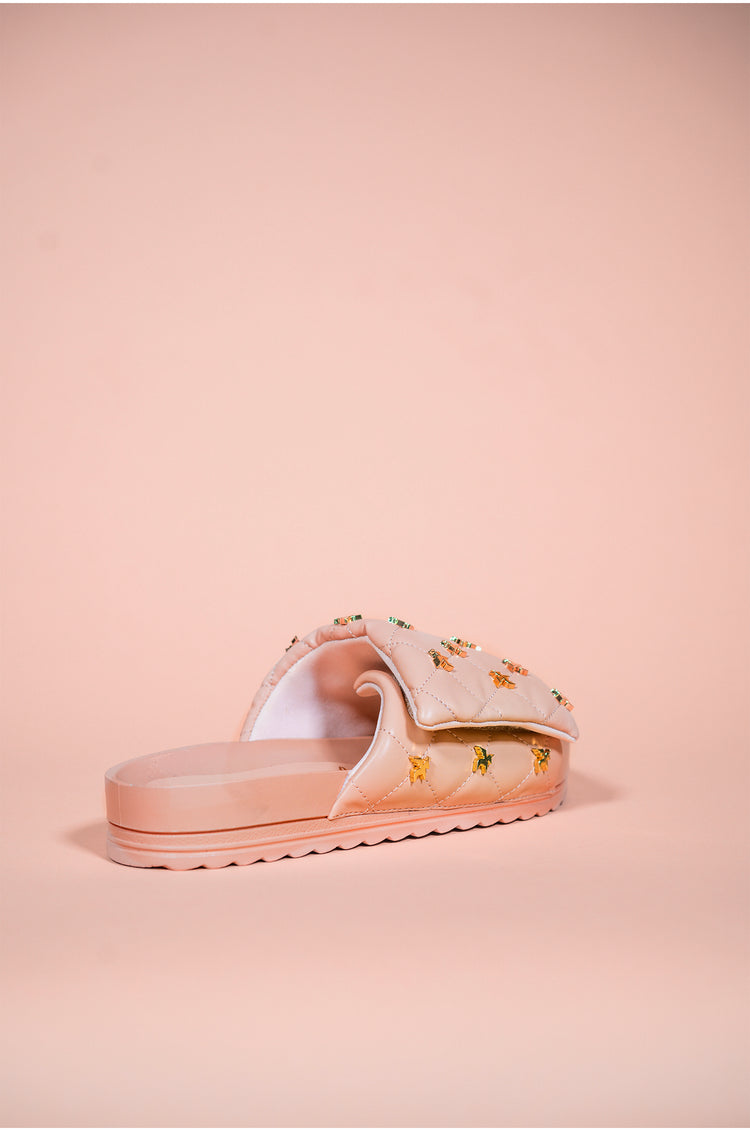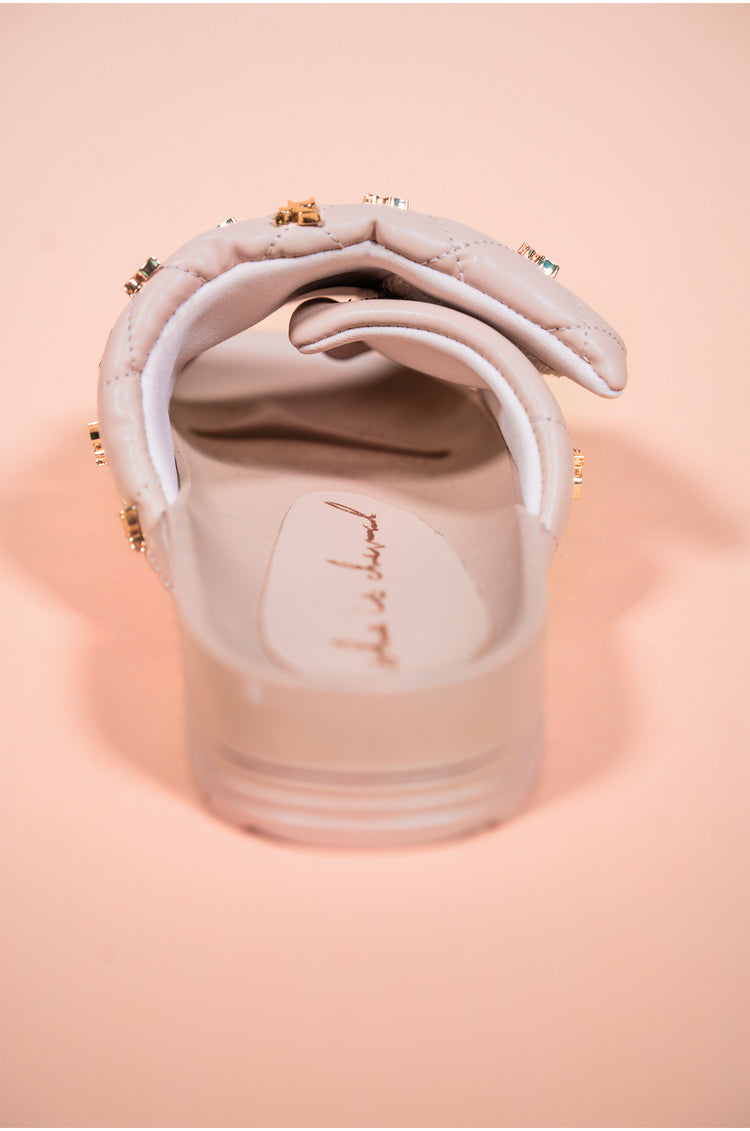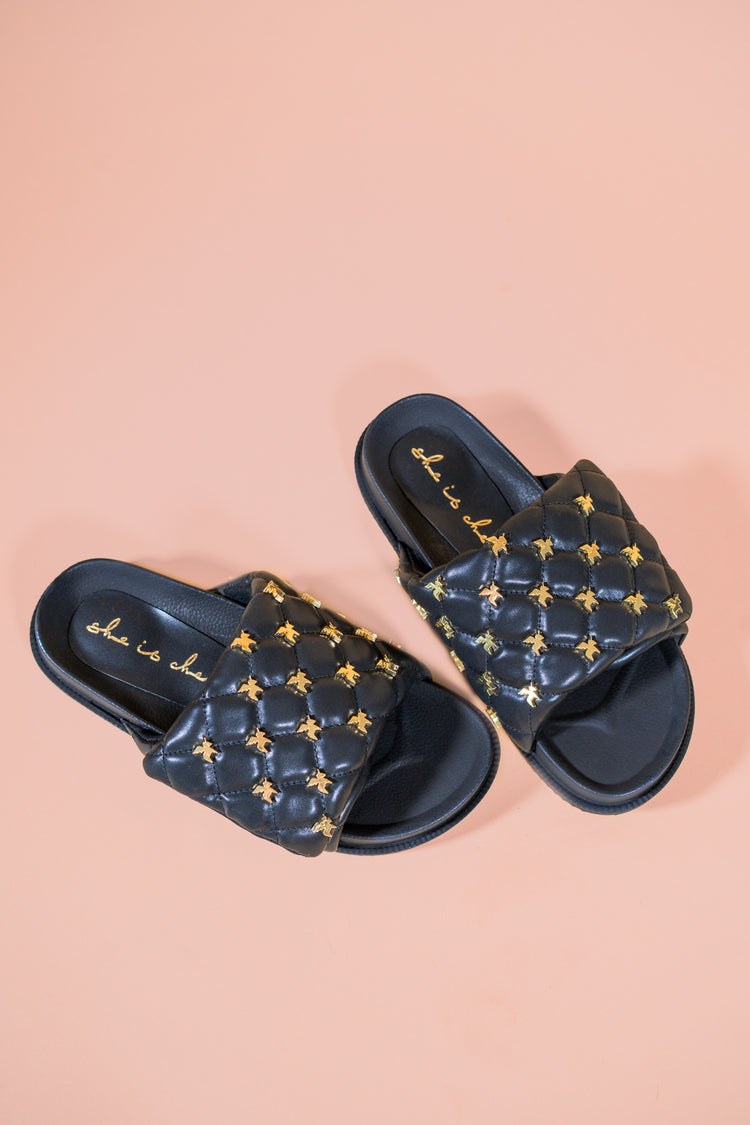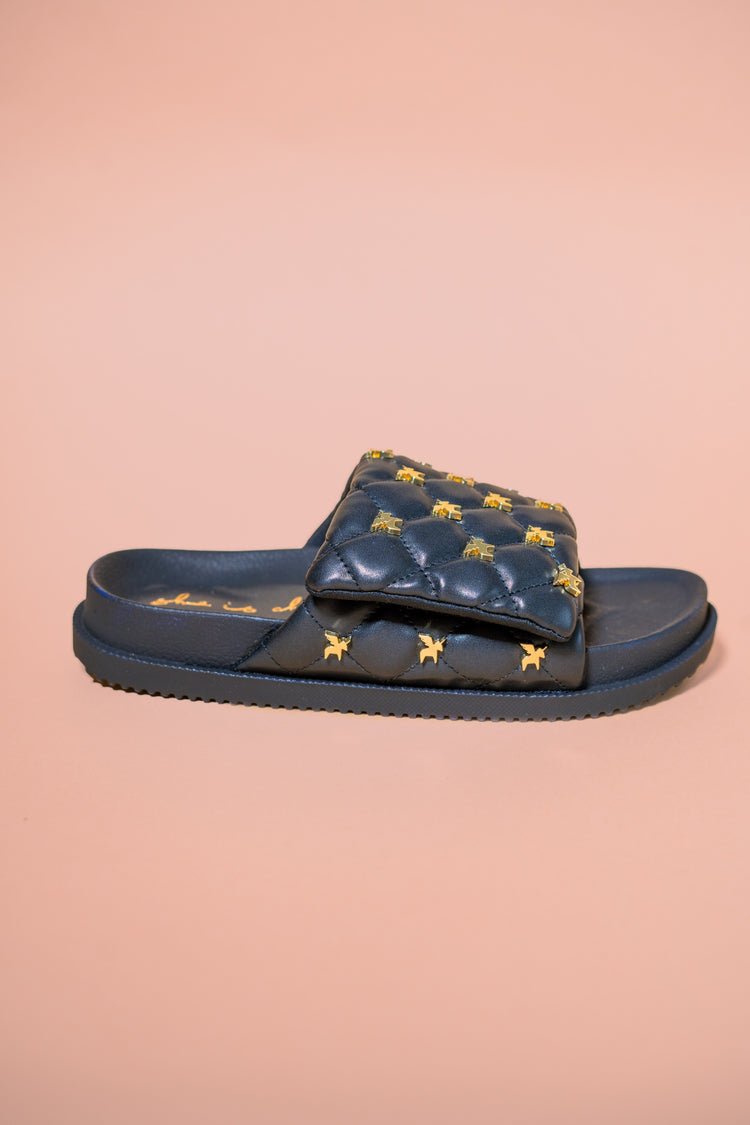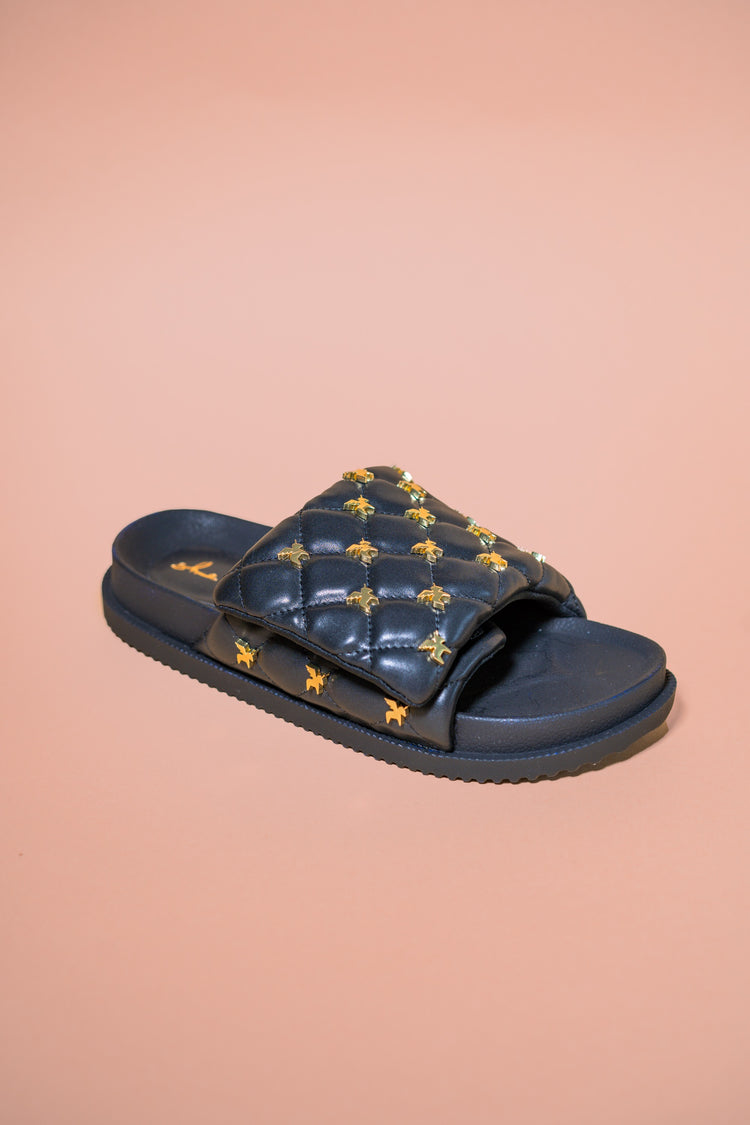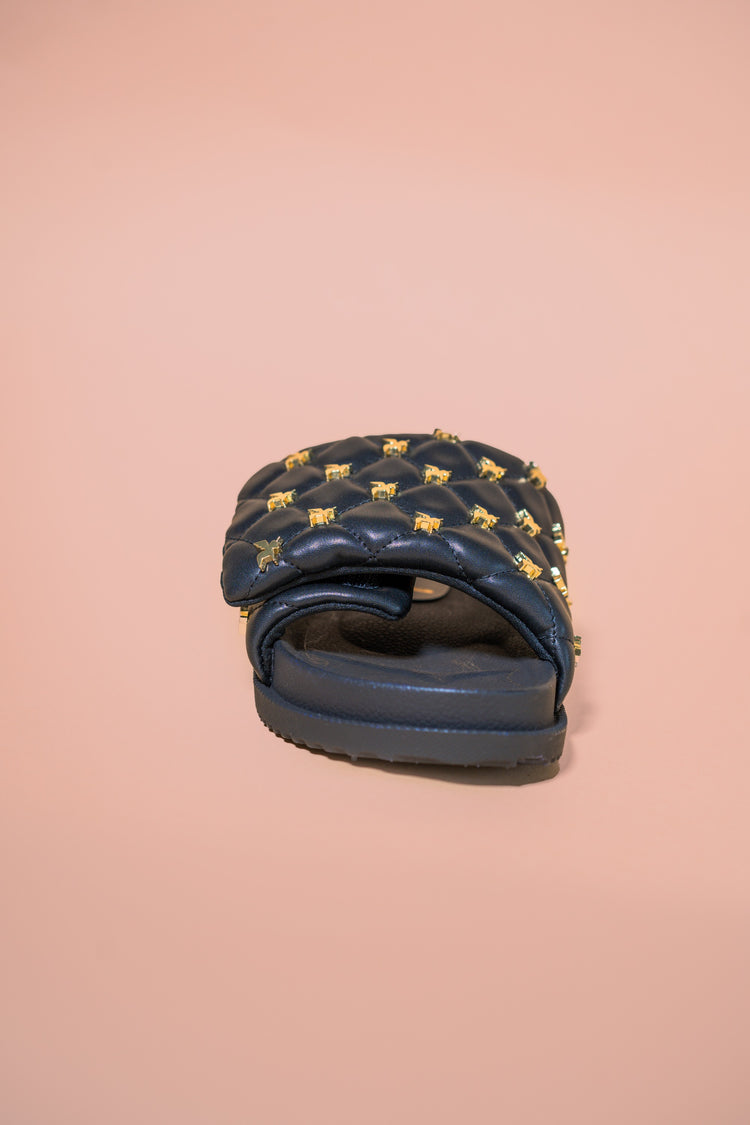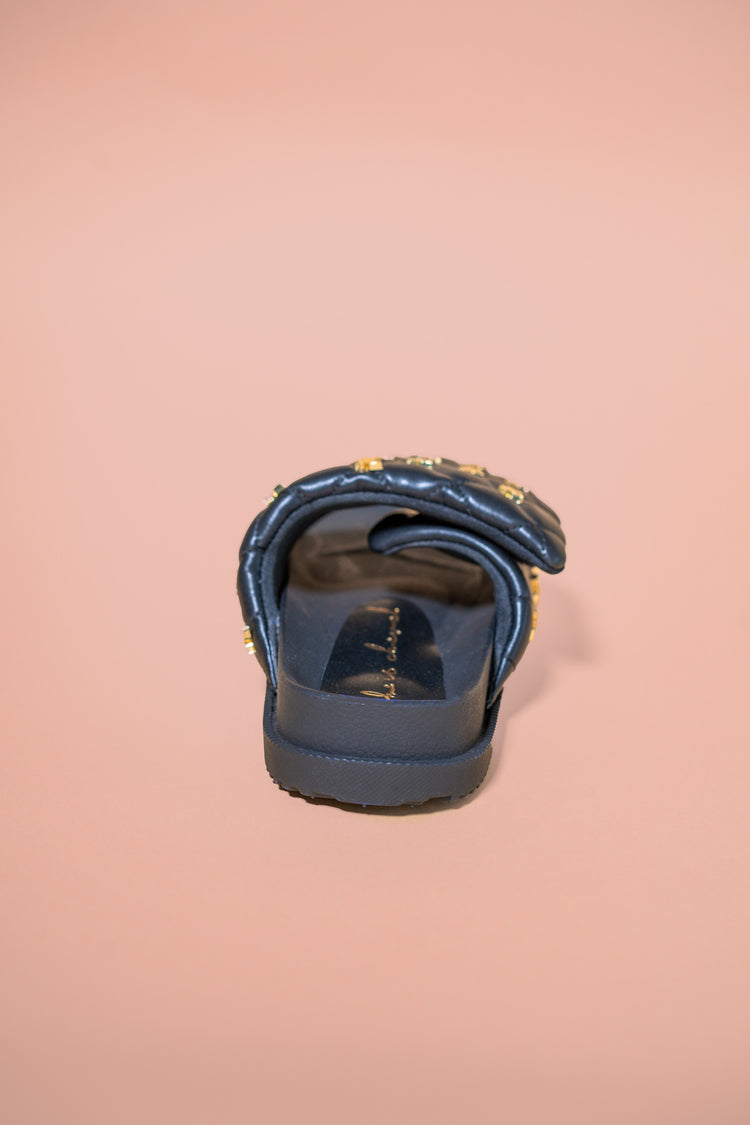 Donate to: A Girl You Might Know Foundation
Regular price

Sale price

$1.00