Laser Kitty 3000
Regular price

$295.00

Sale price

$295.00
12 Days of Toile: Day 2 - Use code: CATURDAY for 20% off Laser Kitty

If she can't drape a wedding dress, why not drape a shoe instead? This unique embellishment speaks for itself and it says: I understood the assignment, but I also did the extra credit. SHE IS twinkling evermore and ready to trailblaze all in one...not to mention these are the coziest high heels we've made yet.

Description

Vinyl mule high heel sandal with draped beading and bow.

4" High Heel
Fit Notes & Sizing Guide

True to size, with open toe and heel for extra room

High and wide acrylic heel for chic and sleek support

Vinyl fabric allows for extra flexibility and comfort. Draped rhinestone rope hangs free, so it may move with you requiring repositioning at the center front from time to time.

Front outsole comes with a protective film that can be kept on to reduce stains. If film is removed for a fresh wear, we recommend cleaning the outsole after each wear with light dish soap and water.

See Size Chart for more details!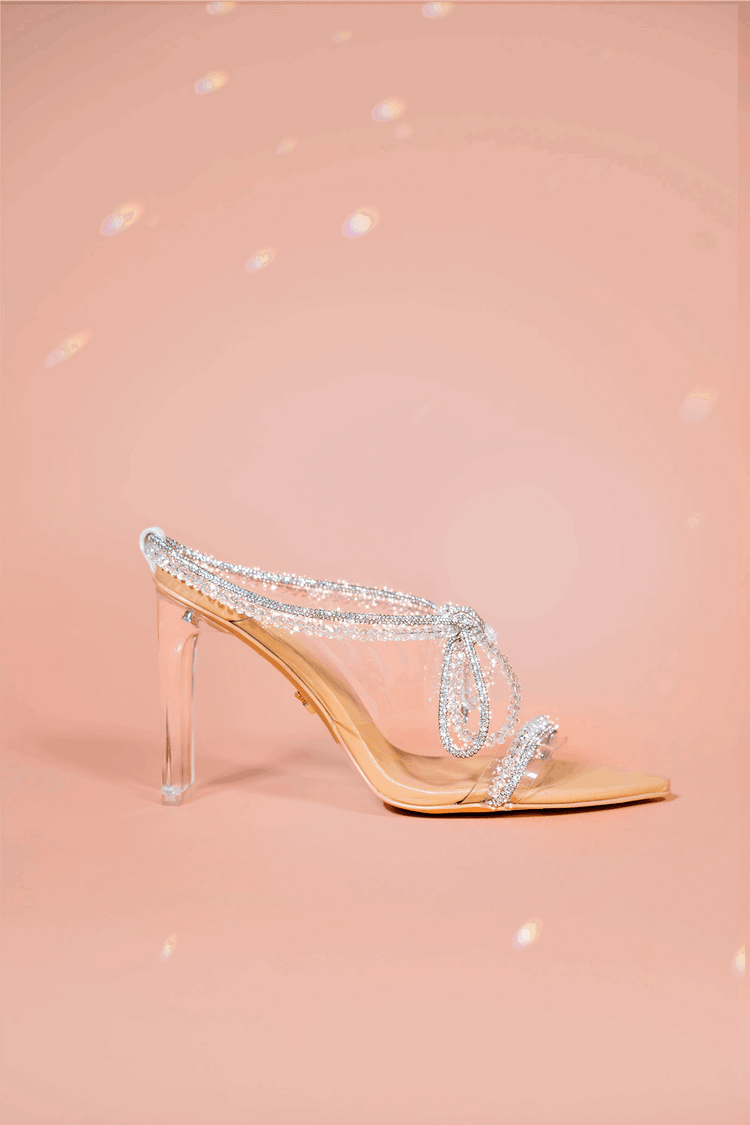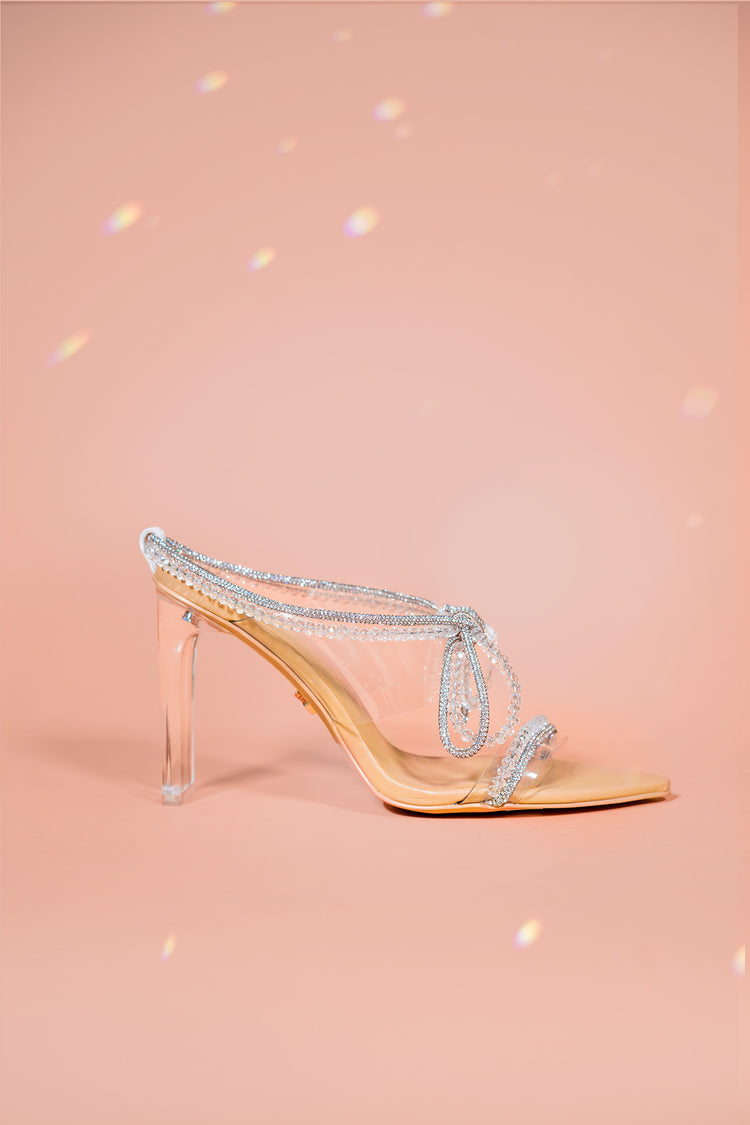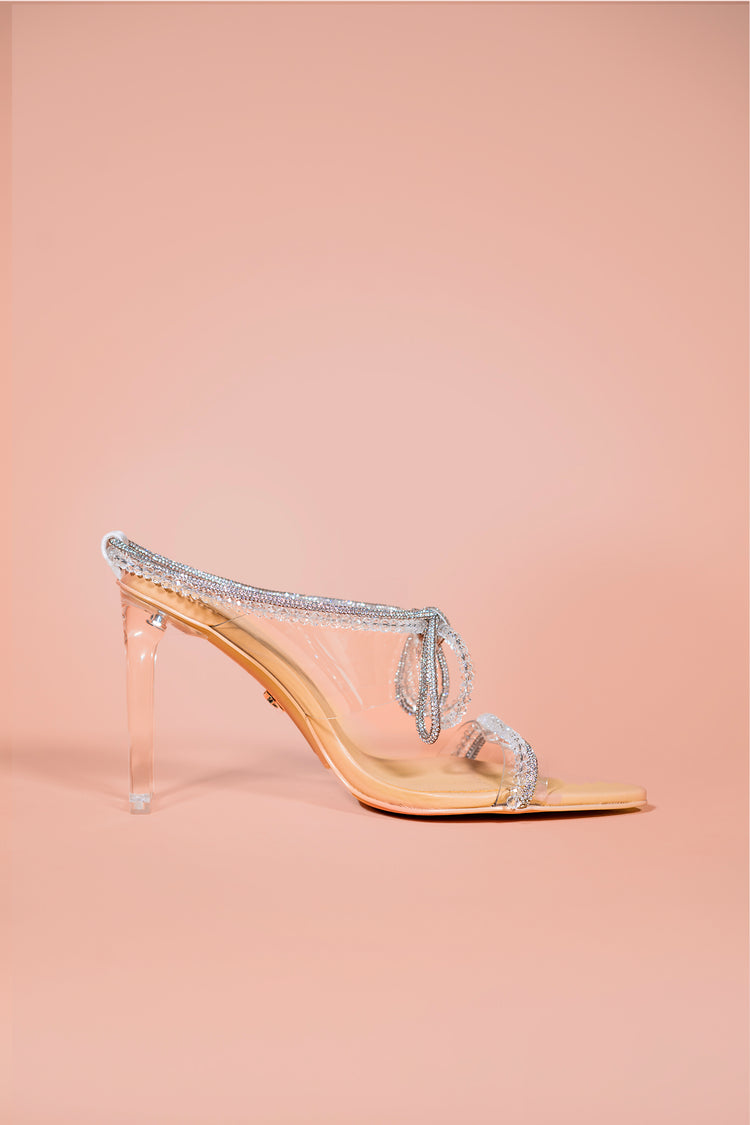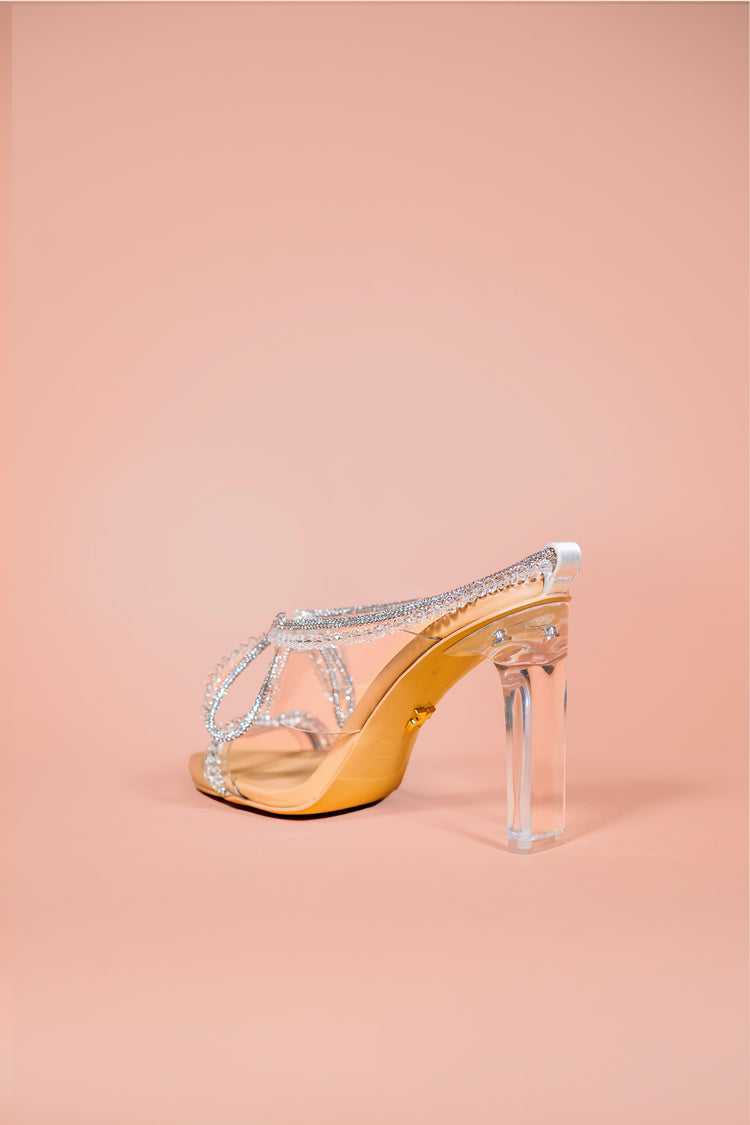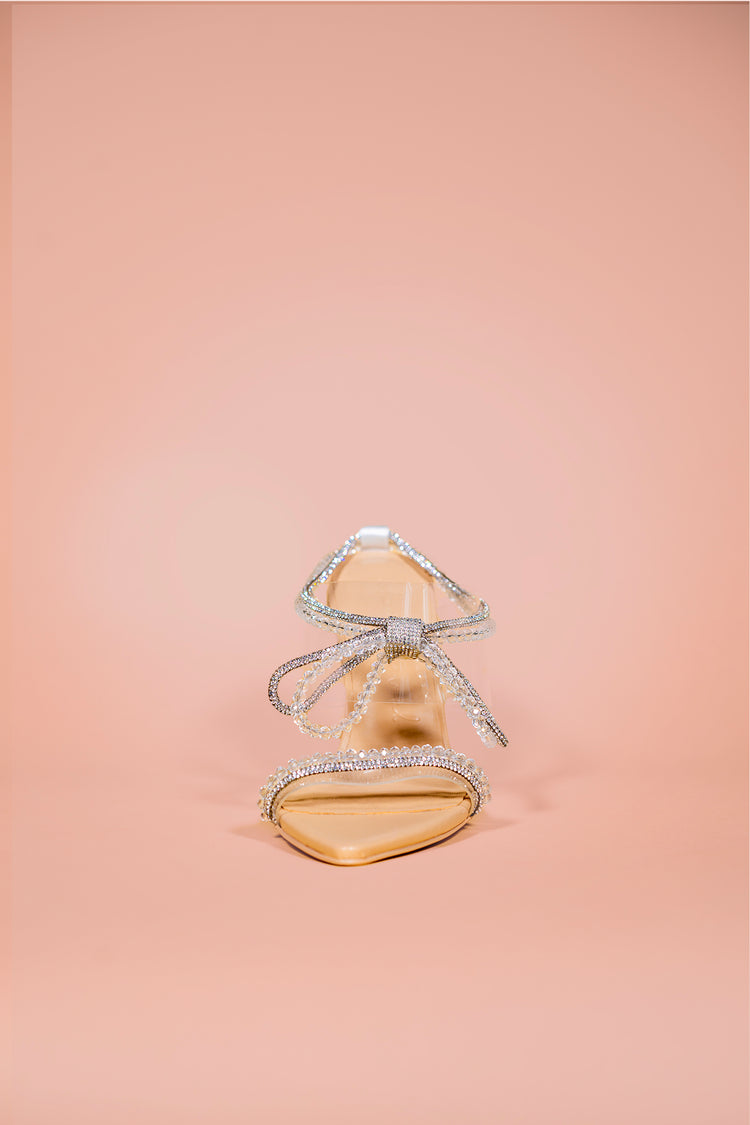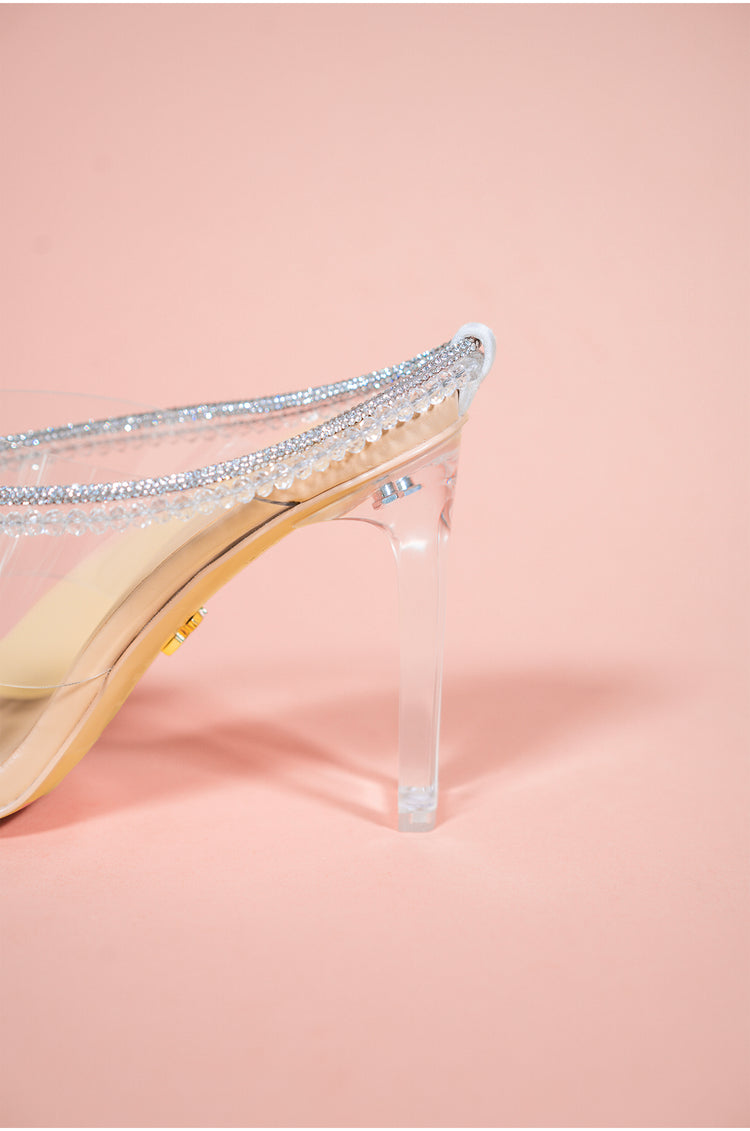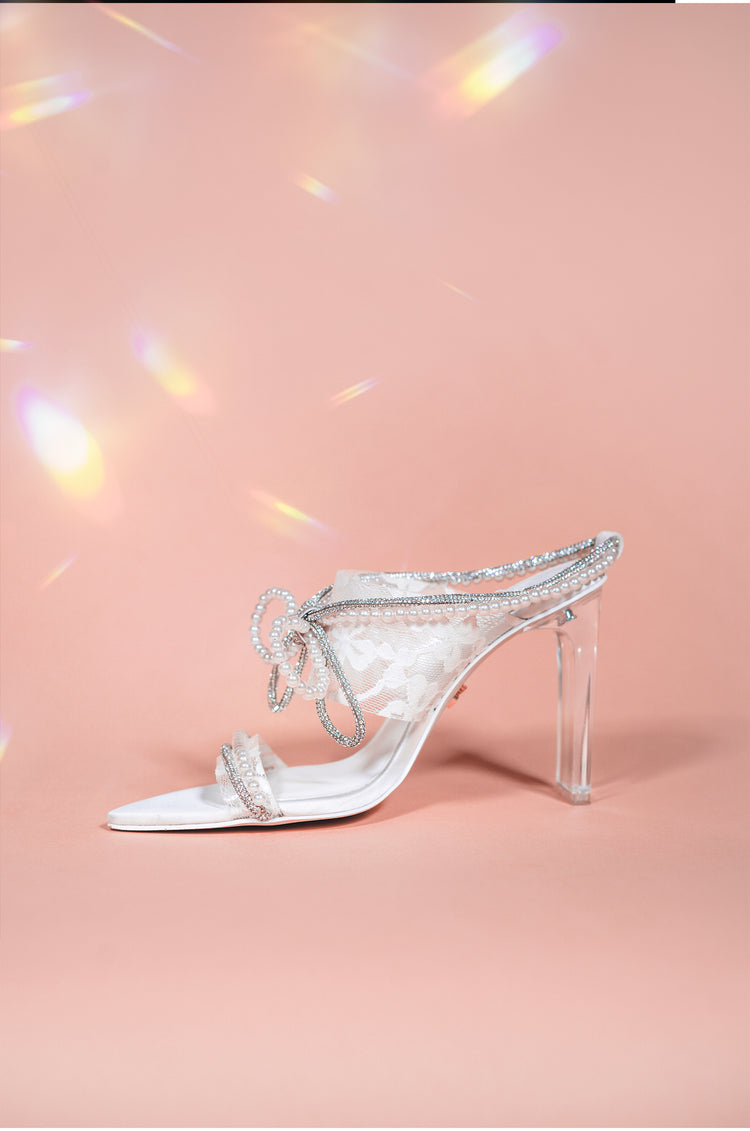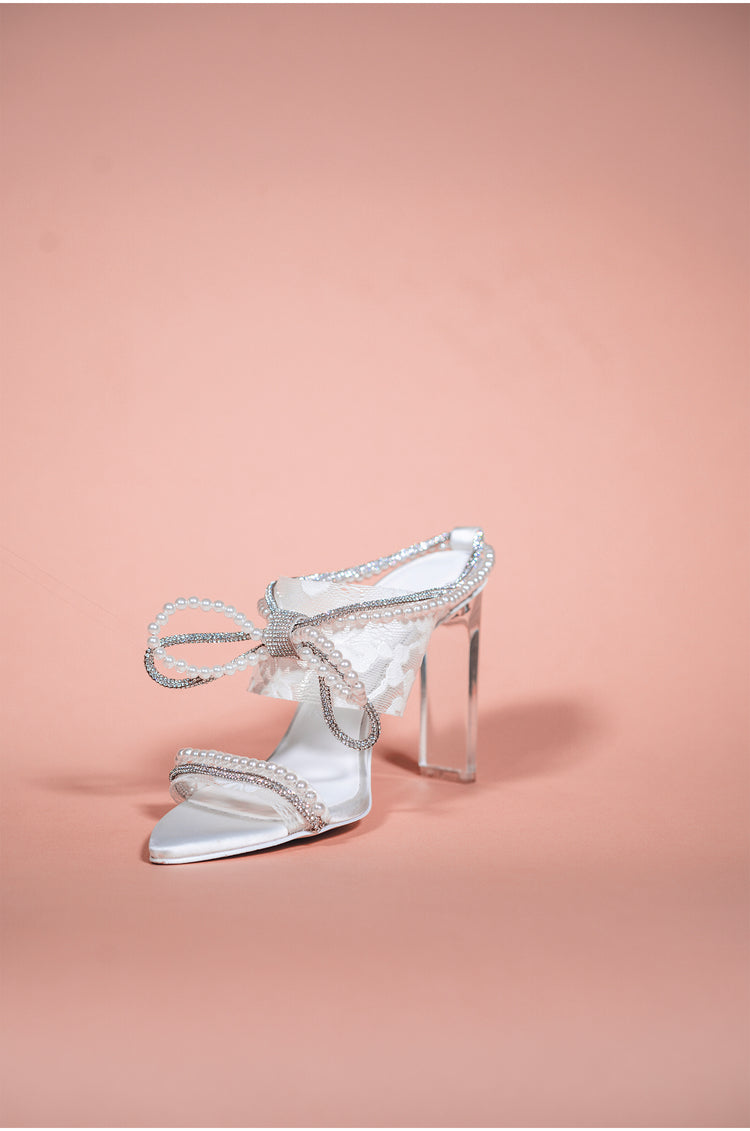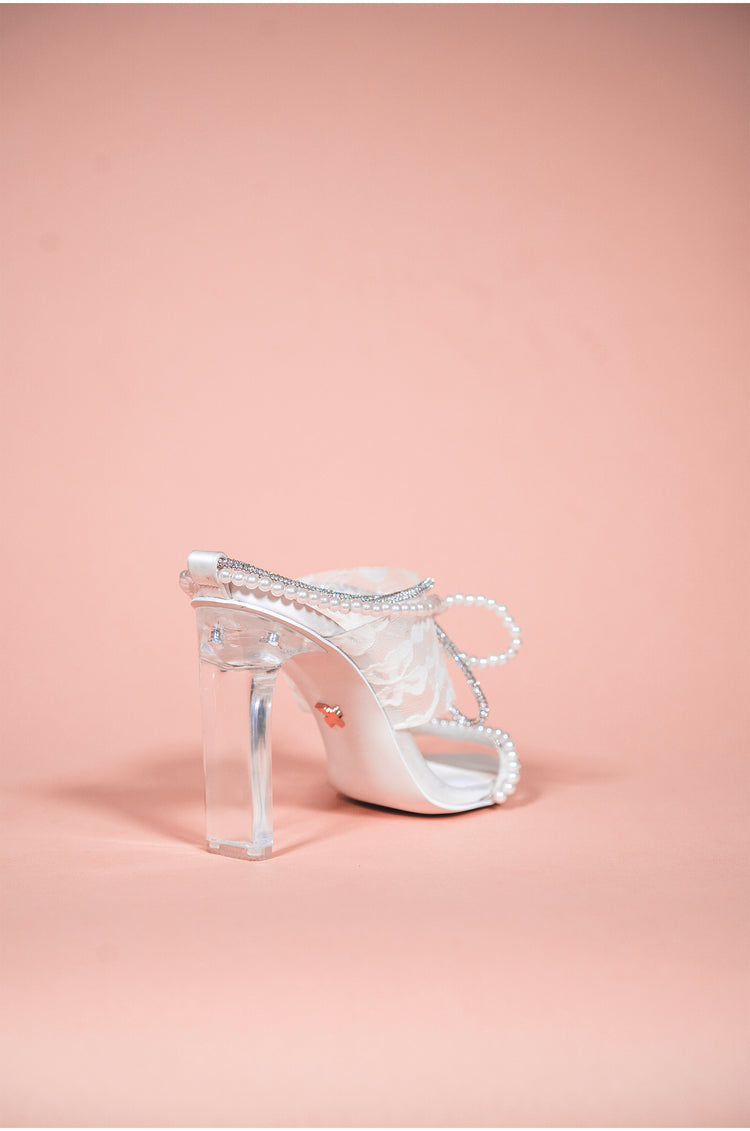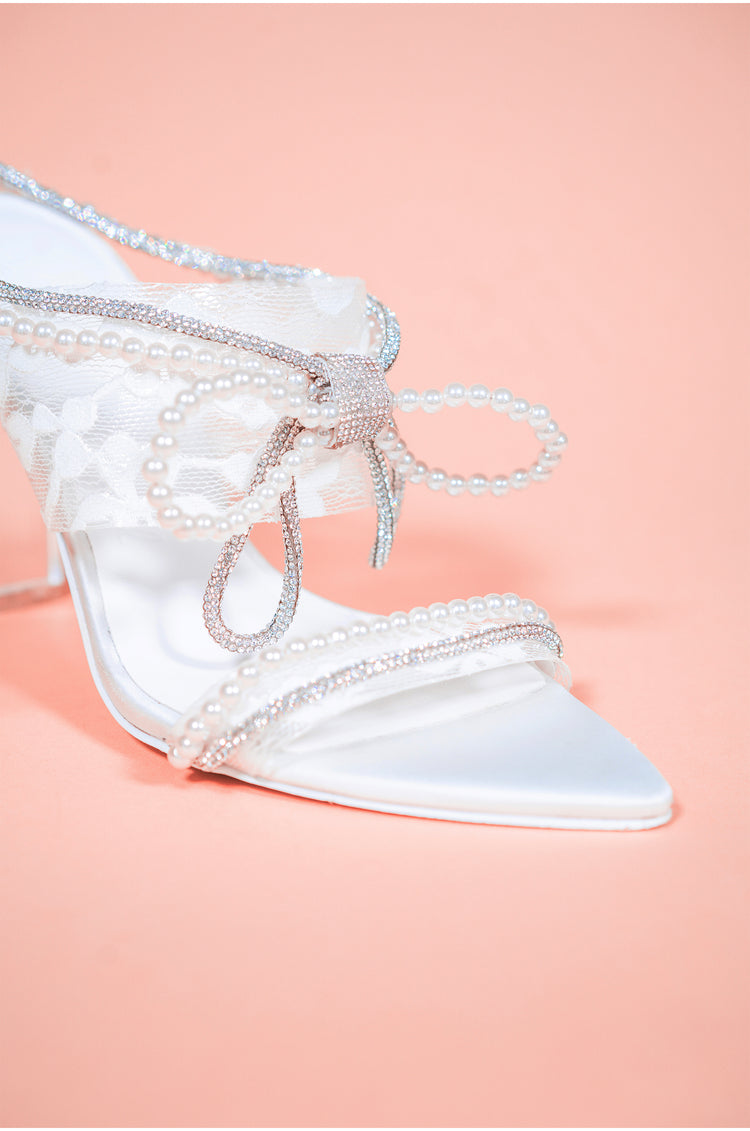 Donate to: A Girl You Might Know Foundation
Regular price

Sale price

$1.00