Throw Shine, Not Shade
Regular price

$265.00

Sale price

$265.00
Somewhere between hoover boarding and keeping glitter in your pocket for the occasional confetti cannon, the perfect pair of high-tops exists. They say if you appreciate a throwback to the good old days, while simultaneously believing in paging good karma forward, it allows you to rise-and-shine right here in the present. Highly recommend lacing these babies up on your own terms or leaving them loose-goosey for when the call of disco ball finds you. Cheval wear-tested these sneaks on a skateboard, strutting 5th avenue in NYC, and briefly chaperoning a high school dance, so they are basically Marty-McFly tested and Holly Golightly approved. She is throwing shine, not shade.  
Please allow a little extra holiday delivery time. Product will ship on or before Dec 8. THANK YOU for your patience!
Description

Allover rhinestone high-top sneakers with adjustable lace-up fit and super-comfort outsole.
Fit Notes & Sizing Guide

True to size, lace-up allows for adjustability in fit. We recommend wearing higher socks that hit mid-calf for the ultimate throwback fashion moment.

See Size Chart for more details!
Product Care

Visit our Care Guide for details on:
Rhinestone

For cleaning, magic eraser on the white outsole works wonders. Rhinestone should be spot-cleaned with diluted clear dish soap and water (and soft toothbrush). Laces can be machine washed with OxyClean or breach detergent.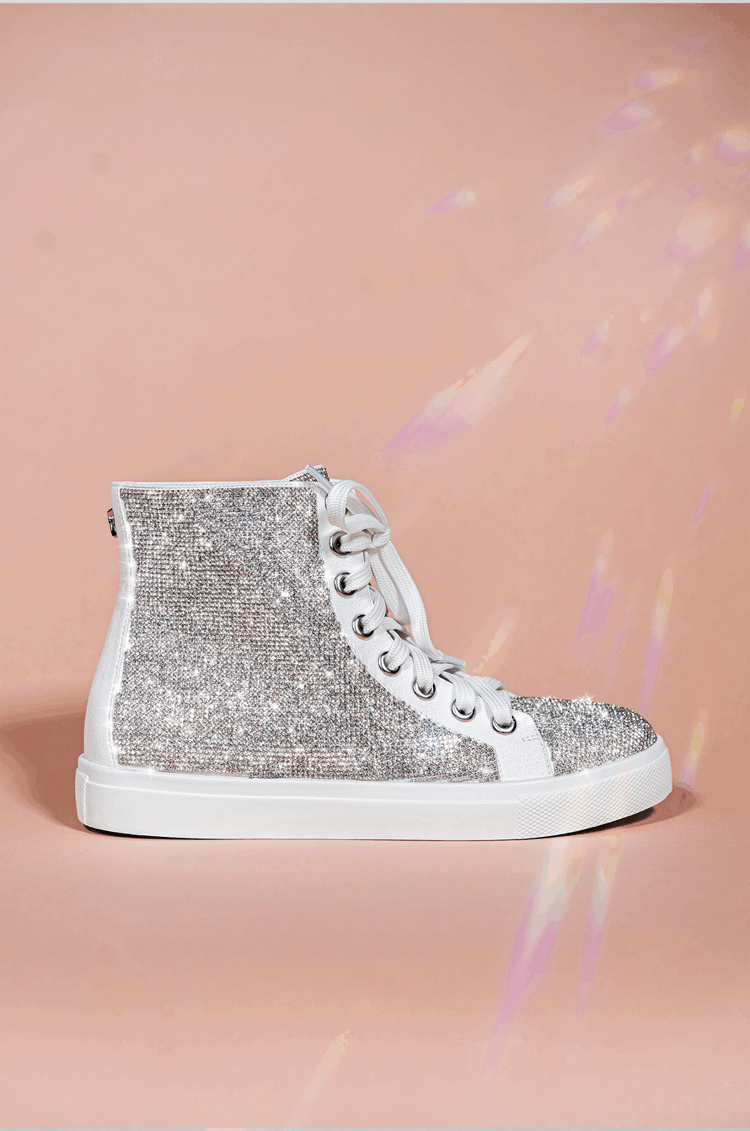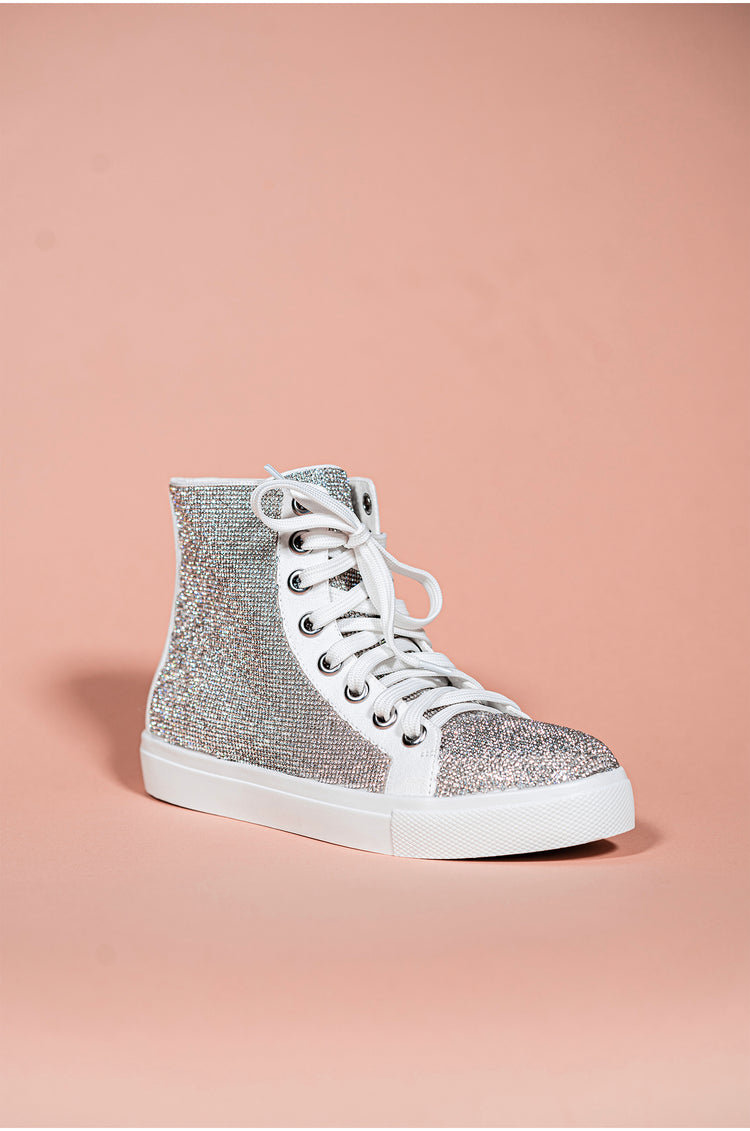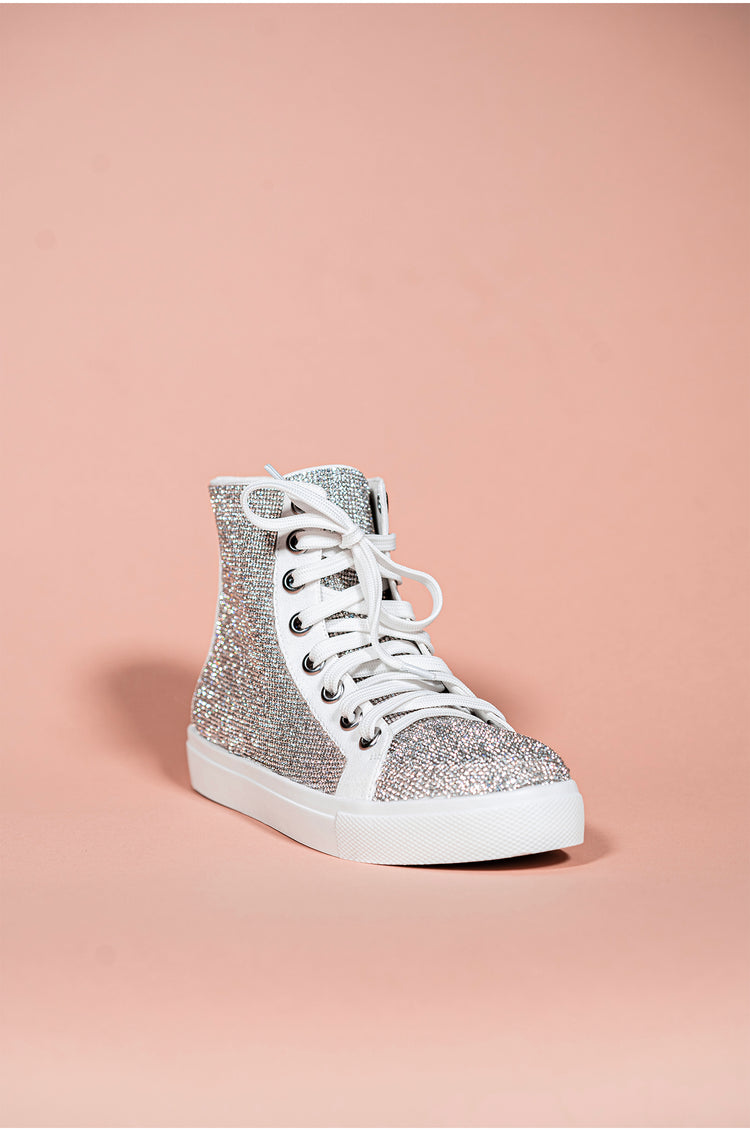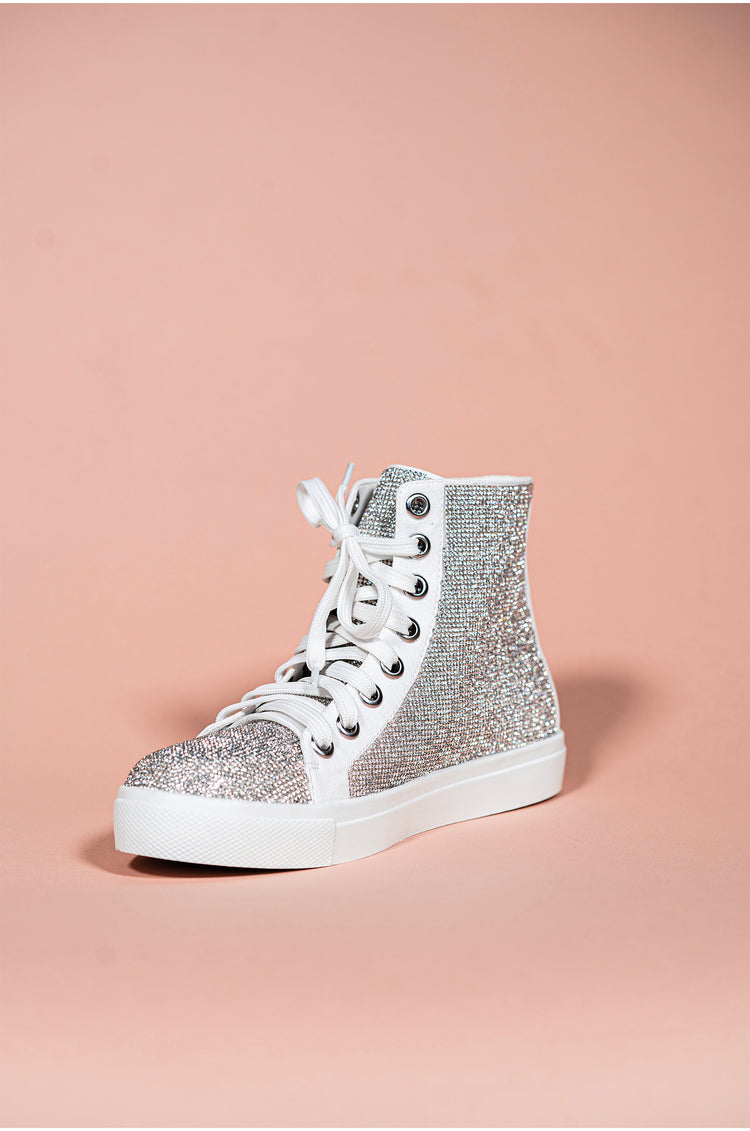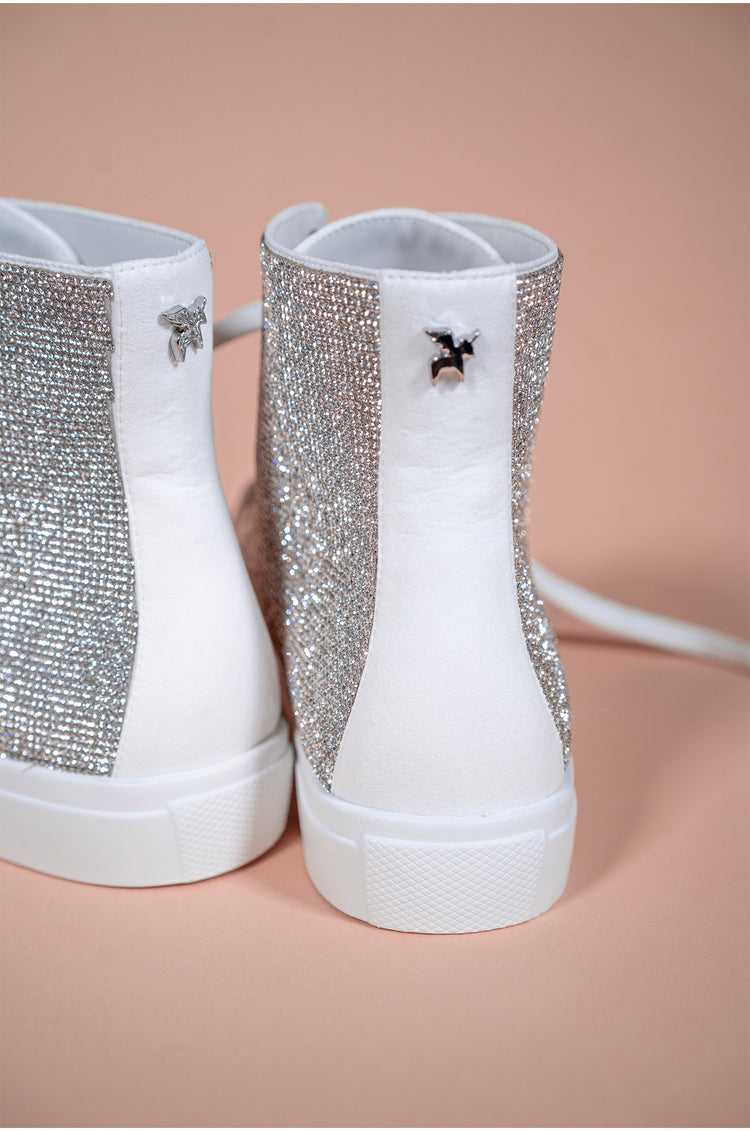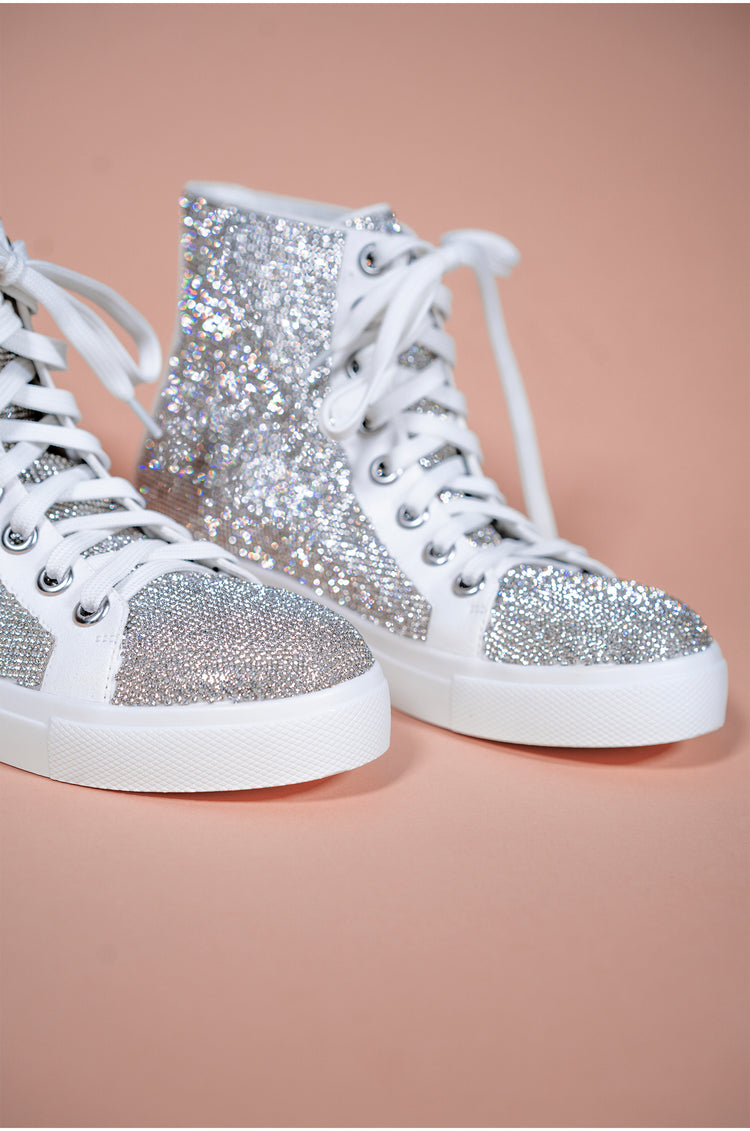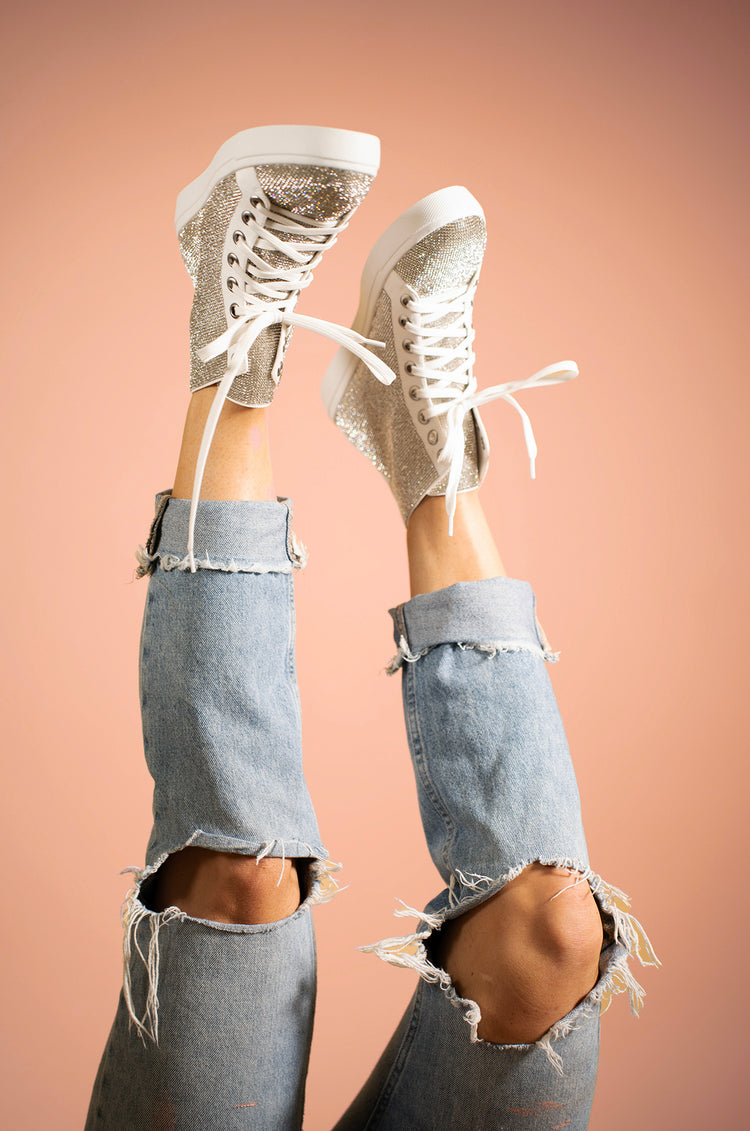 Donate to: A Girl You Might Know Foundation
Regular price

Sale price

$1.00